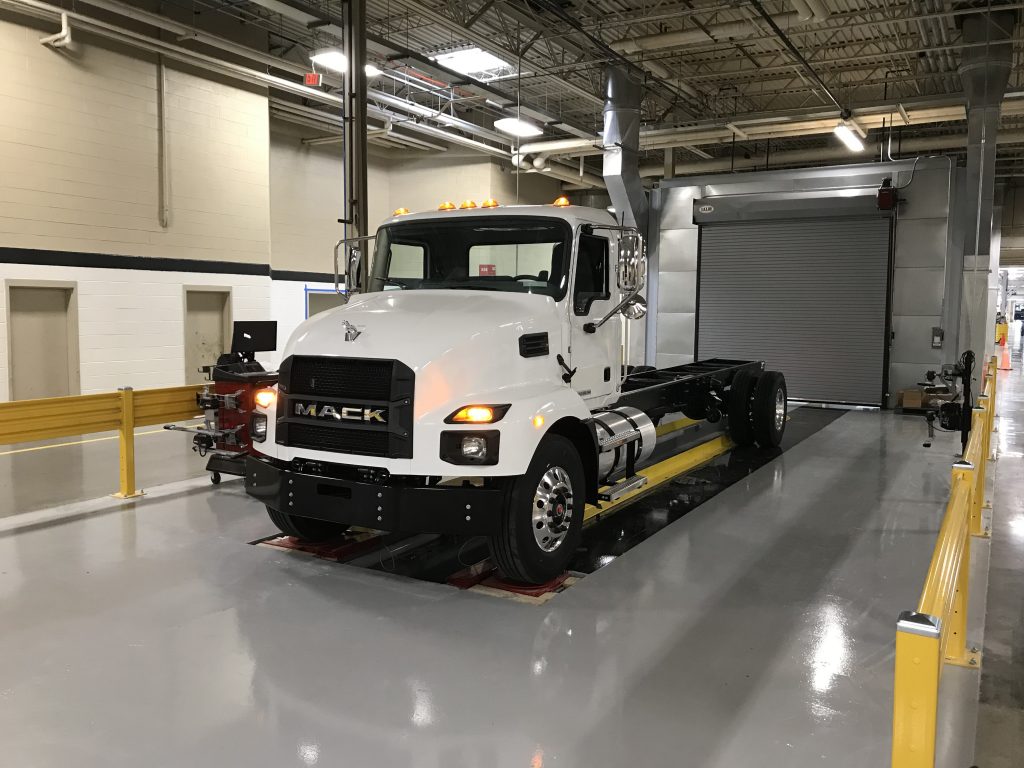 Mack Trucks recently began initial production of its all-new Mack® MD Series of medium-duty trucks at its Roanoke Valley Operations (RVO) facility in the Roanoke Region of Virginia.
Full production of the Mack MD Series is scheduled to begin Sept. 1. Pictured above is the Mack MD7, a class 7 model with a Gross Vehicle Weight Rating (GVWR) of 33,000 pounds. The new trucks will meet the needs of trucking applications requiring dry van/refrigerated, stake/flatbed, dump, and tank truck features.
Earlier this year, Governor Ralph Northam joined Roanoke County and company officials to announce that Mack Trucks, part of the Volvo Group, will invest $13 million in a new facility to build a new line of medium-duty trucks. The plant will employ 250.
"Mack strengthens an already robust transportation-related manufacturing sector in the greater region," said Beth Doughty, executive director of the Roanoke Regional Partnership. "There now are 26 firms in this strong cluster."
"Mack brings an iconic brand to Roanoke County and strengthens the economic base with high-paying and skilled jobs in a prominent industry sector," Doughty said.