The Roanoke Regional Partnership earned four Summit Awards from PRSA Blue Ridge for work in 2020. The awards represent the best public relations campaigns and tactics in the region.
Awards include:
Project Outside, Gold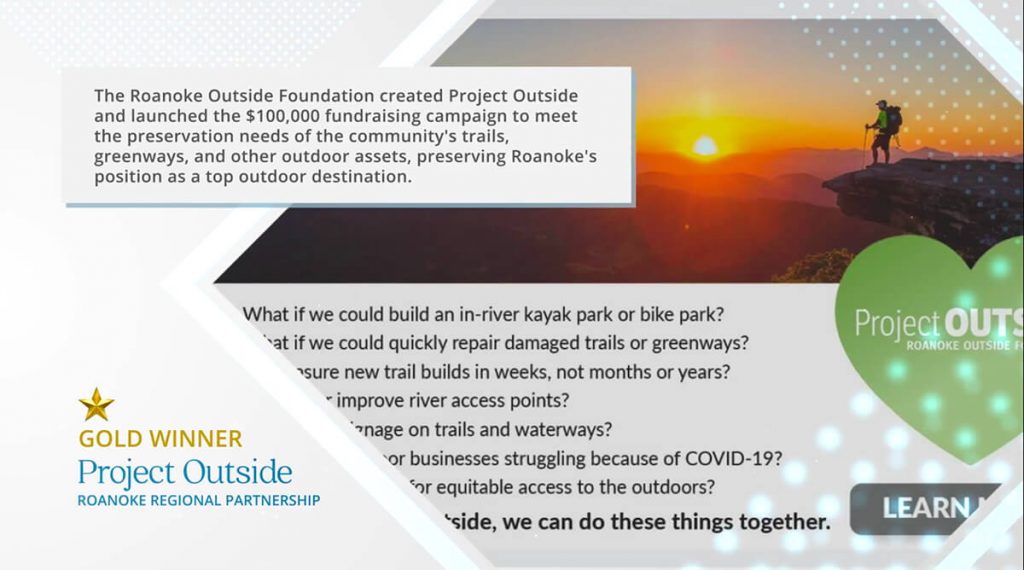 Experience 2020 Sponsorship Kit, Gold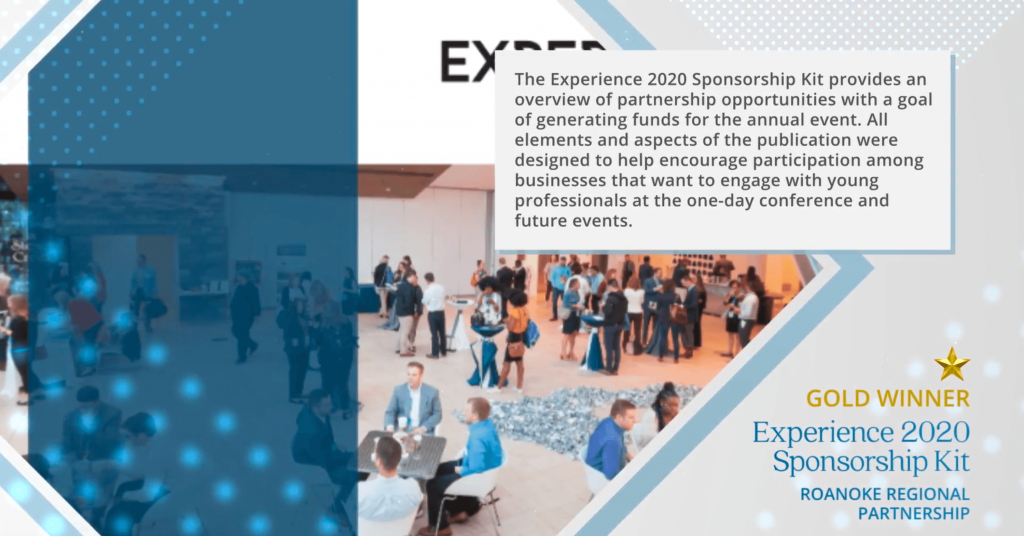 Experience Mini Sessions, Silver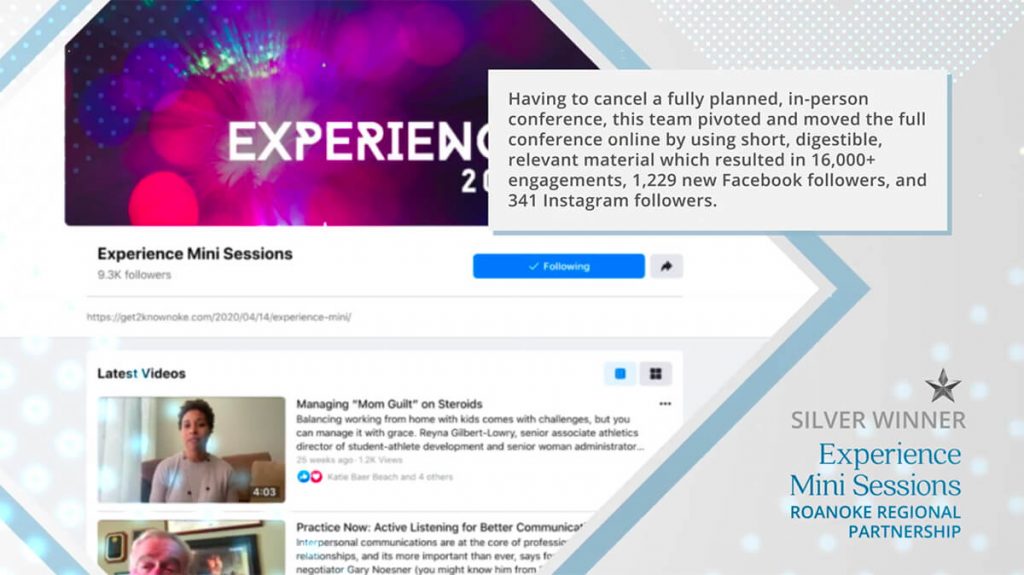 Remote Work Campaign, Gold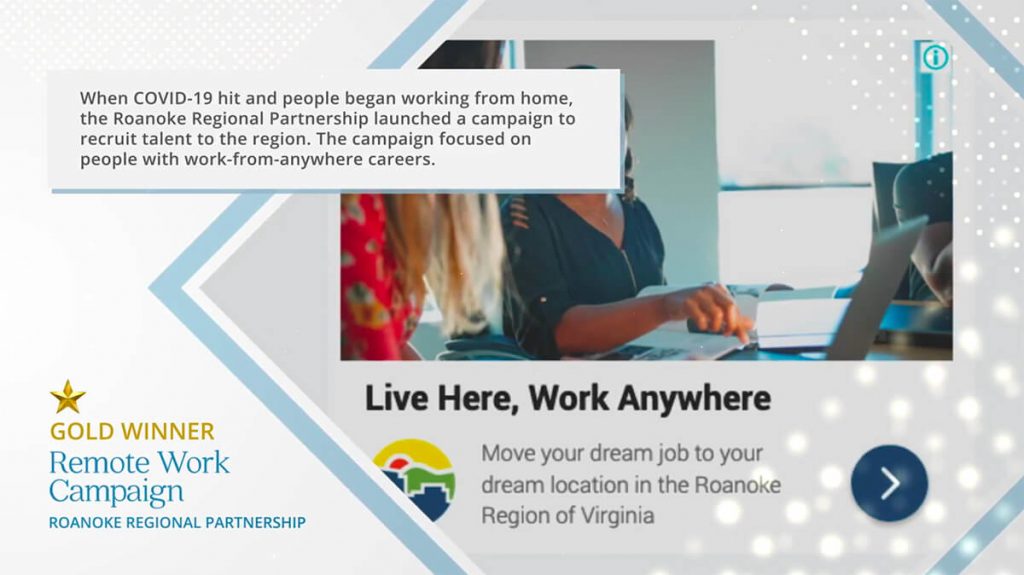 Materials were created and produced by Roanoke Regional Partnership staff members.
The Summit Awards recognize the best in public relations work in western Virginia. The Blue Ridge Chapter of the Public Relations Society of America is a professional association serving Central and Southwest Virginia public relations practitioners. Since 1992, the chapter strives to bring together professionals to enhance the practice, provide an exchange of experiences and ideals, and promote professional development.
The Roanoke Regional Partnership is a member of this professional organization.