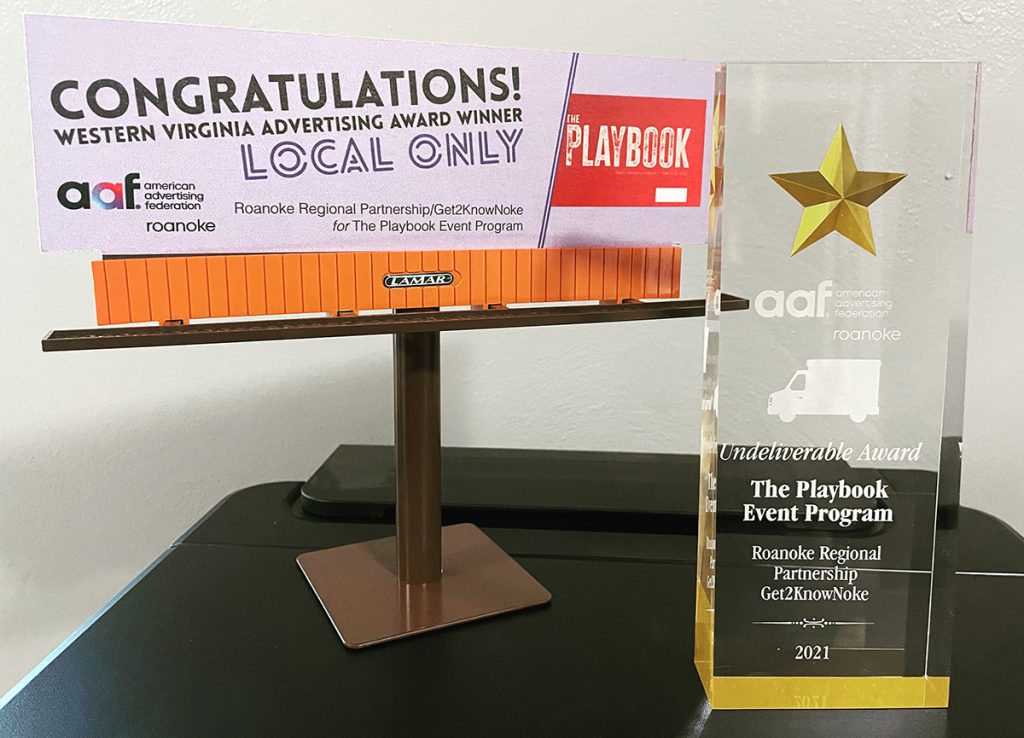 The Roanoke Regional Partnership/Get2KnowNoke took home a gold ADDY at the Western Virginia American Advertising Virtual Awards Gala on Feb. 25.
The award in the Local Category (Undeliverable) for the creative work on The Playbook Event Program. The program was designed for the Talent Attraction Summit that was canceled in 2020. The category was designed for work that was completed but didn't get published due to the pandemic.
The design work was done in-house by Carrie Cousins, Partnership director of communications.
The Western Virginia Advertising Awards competition, which is put on by AAF Roanoke, had 95 professional entries from 23 agencies, firms, in-house creatives, and individuals as well as 67 student entries.
The annual awards competition recognizes exceptional professional and student advertising created in the Roanoke and New River valleys. The American Advertising Awards honor advertising excellence in all media including online, non-traditional, print, broadcast, and out-of-home.