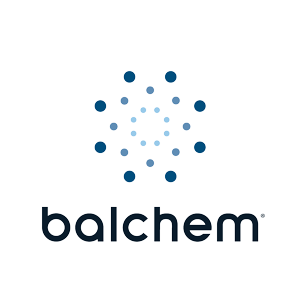 Balchem Corporation (NASDAQ: BCPC) announced today the expansion of its Covington, Virginia, manufacturing site to meet the growing demand for animal nutrition and health nutrients. The company will invest $5 million and add approximately 6 jobs to its existing team over the next two years. The expansion will double the production of key nutrients used for the animal nutrition and health markets worldwide. 
"We are very excited about the expansion at our Covington site," said Jonathan Griffin, Vice President of Balchem Animal Nutrition and Health. "This is not only an opportunity to bring more jobs to the area, but it also allows us to further expand our manufacturing capabilities and meet the growing needs of the Animal Nutrition and Health markets."
Balchem worked with the Virginia Economic Development Partnership, Alleghany County, the Alleghany Highlands Economic Development Corporation, and the Roanoke Regional Partnership in support of the expansion. Balchem opened its manufacturing site in Alleghany County in 2013. 
"I'm proud that Balchem has chosen to expand its facility in Alleghany County.  It demonstrates the quality of our workforce," said Matt Garten, chairman of the Alleghany County Board of Supervisors. "The county values Balchem and hopes to continue to support its growth here."
"We're pleased to see Balchem expanding and enjoying success in Alleghany County," said Secretary of Commerce and Trade Brian Ball. "Advanced manufacturing is a target industry in the Commonwealth that will play an important role in Virginia's economic recovery, and we thank the company for reinvesting in its operation and creating more high-quality jobs."
Balchem Corporation develops, manufactures and markets specialty ingredients that improve and enhance the health and well-being of life on the planet, providing state-of-the-art solutions and the finest quality products for a range of industries worldwide. The company reports three business segments: Human Nutrition & Health; Animal Nutrition & Health; and Specialty Products. The Human Nutrition & Health segment delivers customized food and beverage ingredient systems, as well as key nutrients into a variety of applications across the food, supplement and pharmaceutical industries. The Animal Nutrition & Health segment manufactures and supplies products to numerous animal health markets. Through Specialty Products, Balchem provides specialty-packaged chemicals for use in healthcare and other industries, and also provides chelated minerals to the micronutrient agricultural market.