Munters Group AB broke ground May 20, 2021 on a $36 million state-of-the-art facility in Botetourt Center at Greenfield. The 365,000 square-foot facility replaces an existing plant in Buena Vista, Virginia and all 200 employees will be retained to work in the new Botetourt location.
Munters Group AB is a global leader in innovative, energy-efficient and sustainable climate solutions for mission-critical processes. The expansive Botetourt facility will house manufacturing, research and development, and sales in the data center cooling systems and high-temperature industrial process systems industry. 
"Today marks a milestone in the development of a new facility which will allow for the expansion needed to service the data centers market in the U.S.," said Michael Gantert, president of the data center division. "Building in the Roanoke Region allows the company to continue caring for our workers while opening doors to attract additional team members."
"Botetourt County welcomes Munters Group AB to our corporate community at Greenfield," said Dr. Mac Scothorn, chairman of the Botetourt County Board of Supervisors. "The past several years has seen substantial growth as Botetourt continues to develop into one of the most competitive locations for companies looking to do business in Virginia. We are proud to add Munters Group and excited to see progress on the site."
"Much of Botetourt's success has been built on the investments we've made in Botetourt Center at Greenfield, which continues to be a preferred location for companies considering the Roanoke Region," said Gary Larrowe, Botetourt County administrator. 
"The Roanoke metropolitan area has the highest level of economic diversity in Virginia, and the region's economic diversity is matched by the depth and breadth of its talent pool and workforce training resources," said John Hull, executive director of the Roanoke Regional Partnership. "This combination of strengths will serve Munters Group AB now and into the future."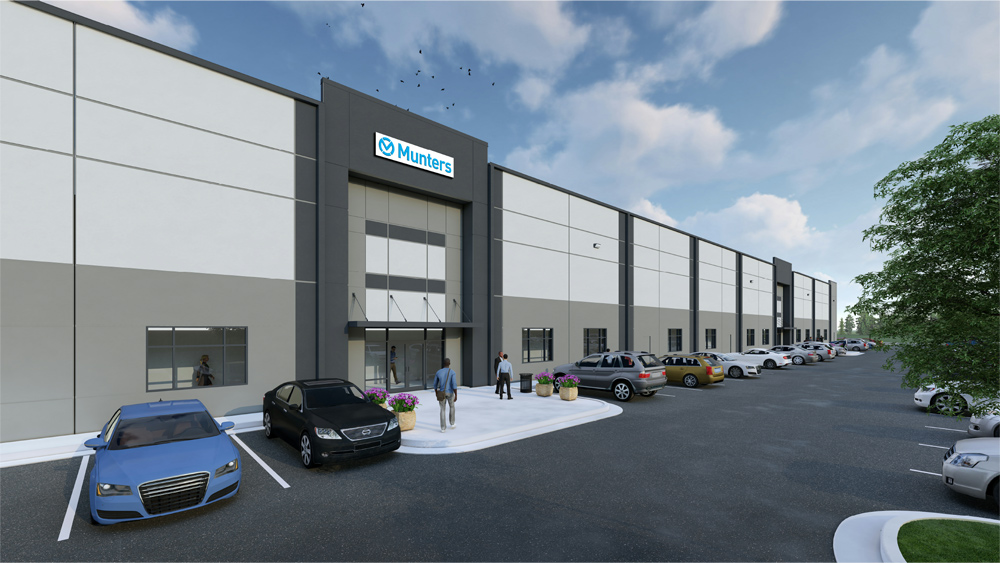 Munters Group AB, headquartered in Kista, Stockholm, Sweden, represents the 13th nation in the Botetourt County manufacturing community. The company, founded in 1955, has 17 manufacturing facilities worldwide with five in the United States.
Using JobsEQ economic modeling software, the Roanoke Regional Partnership projects a $93.5 million annual economic impact on the Roanoke region from the project which also will add 161 indirect and induced jobs.
Munters worked with Botetourt County and the Roanoke Regional Partnership in support of the project. The company will receive local considerations on land and site prep. Graham & Company of Birmingham, Alabama, is serving as developer for Munters.  ARCO will manage construction of the new facility.