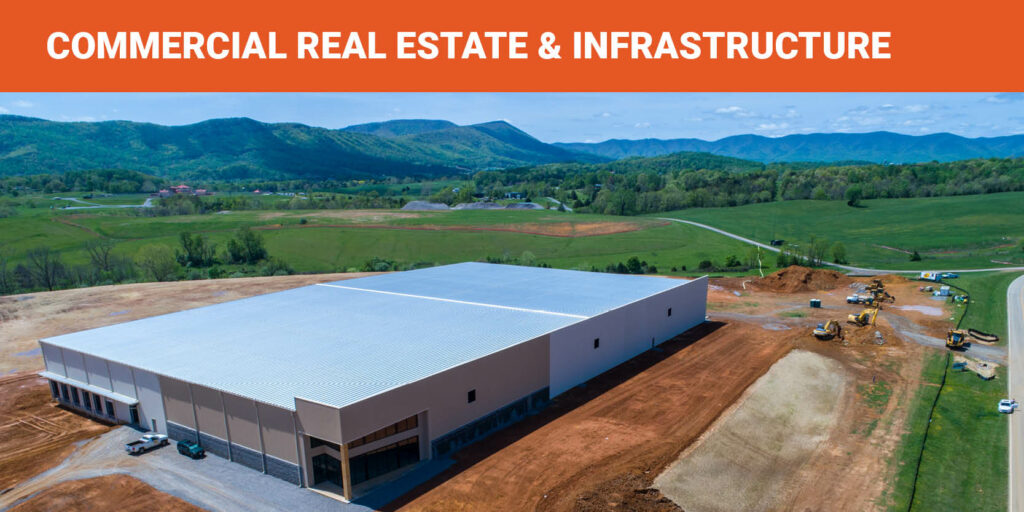 When the Roanoke Regional Partnership announced the Thrive 2027 strategic plan, it included four key strategic areas for the organization's program of work over the next five years.
Economic Growth & Innovation. Grow the economy by amplifying business recruitment and expansion (BRE) efforts, strengthening technology and innovation, and generating more high-paying jobs.
Talent Attraction & Workforce Development. Expand efforts to attract and retain in-demand talent.
Commercial Real Estate & Infrastructure. Advocate for the acceleration of commercial and industrial real estate development and support advocacy for infrastructure improvement and funding.
Placemaking & Livability. Reinforce the region's identity and competitive advantage as an outdoor destination, while highlighting other prominent lifestyle features and amenities, and supporting quality-of-life efforts.
The 2027 plan builds on the current program of work adopted in 2017 that took the region to a higher level, creating over the past five years 3,255 direct and indirect jobs, $527 million in new capital investments, and an increase in per-capita income by 15 percent.
The Partnership completed a strategic planning process to assess the region's competitive position and match its program of work to the opportunities and challenges of a competitive, global economy. Business, government , and community leaders helped build the plan.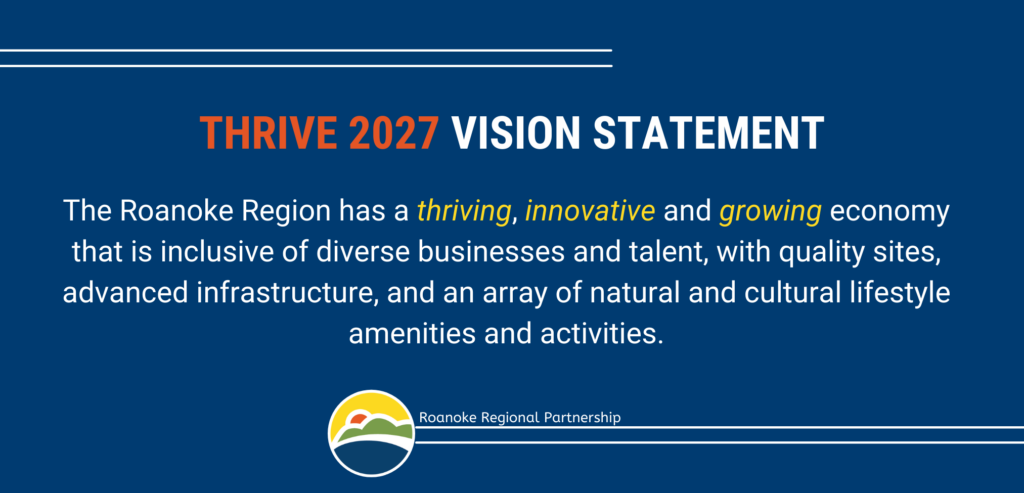 ---
Here's a deeper look at the Commercial Real Estate and Infrastructure part of the plan.
Economic growth creates increased demand for commercial and industrial real estate and puts pressure on existing infrastructure. Shortage of shovel-ready sites and office space is a vulnerability in the market that will need to be addressed in upcoming years. Additionally, while there is some positive movement on infrastructure improvements, these efforts will need to be accelerated to undergird a healthy business climate.
Advocate for the acceleration of commercial and industrial real estate development and support advocacy for infrastructure improvement and funding.
Utilize the WVRIFA, in consultation with its member governments and commercial real estate community to develop a real estate supply plan.
Share findings with public and private sector partners to broker development.
Determine the demand for spaces such as co-working centers, wet labs, spec buildings, and maker spaces targeted to startups.
Serve as a thought leader on issues and infrastructure affecting economic competitiveness.
Be an information resources to advocacy organizations such has chambers, local government, GO Virginia, and others.
Serve as an information resources to the private sector by providing regular updates and special reports through chambers, The Business Council, Verge, and trade organizations.
Continue to produce scheduled metrics reports on issues affecting economic competitiveness (workforce, livability, innovation, costs of living) and communicate to government, agency, and business audiences.

Do you want to know more about the five-year strategy or how an investment in the Roanoke Regional Partnership can work for you? Contact us to learn more.