Taylor Johnson joins the Roanoke Regional Partnership as the new director of talent attraction. Johnson will lead the Partnership's continued effort in talent attraction and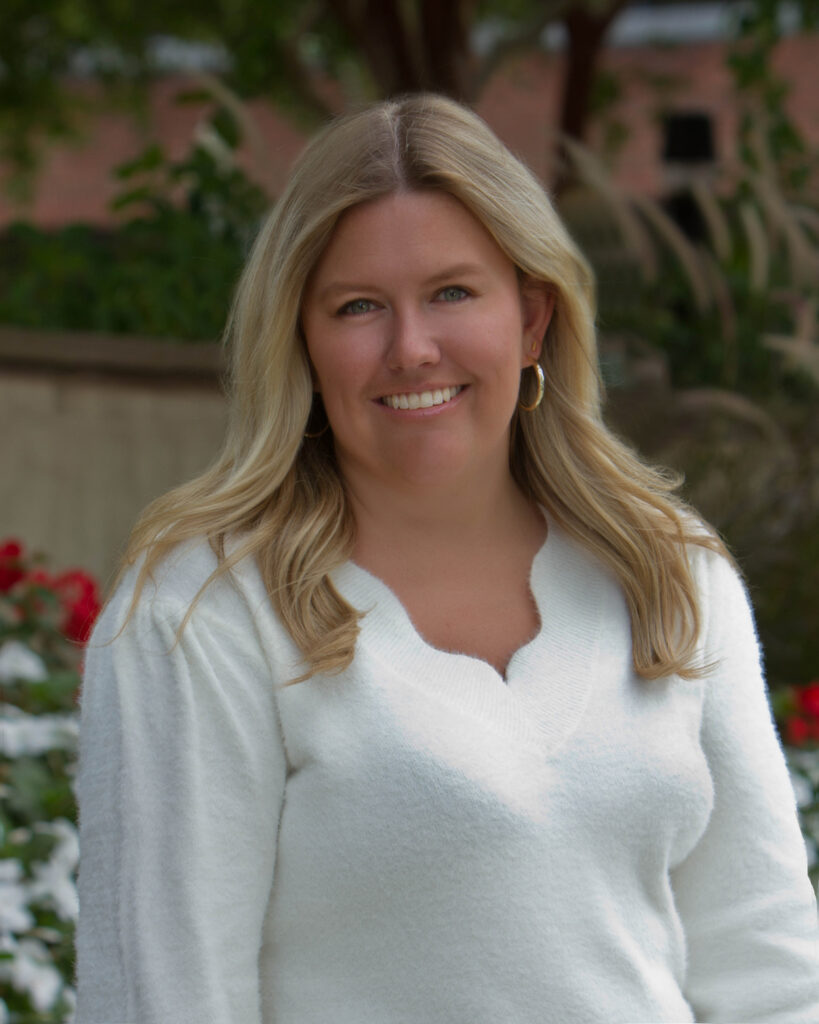 workforce development. 
Johnson was selected for her experience creating, developing, and implementing programs focused on talent outreach strategies, partnerships, communication, and marketing to attract talent," said John Hull, executive director of the Partnership.  "Talent attraction is important work that will be a critical element in the economic future of the Roanoke Region."
As part of the Thrive 2027 plan, the Partnership recognized the importance of expanding the Roanoke Region's ability to attract and retain in-demand talent as one of the top priorities over the next five years.
Taylor is herself a boomerang, returning to the Roanoke Region to dedicate her career to the economic development in her hometown, after living and working in Arlington for almost a decade.
Virginian born and raised; Johnson grew up in Vinton, graduated from William Byrd High School, and is a James Madison University (JMU) alumni. Taylor is an experienced professional with a demonstrated history in recruiting, workforce development, organizational structuring, risk consulting, and event management. Taylor has over five years of private sector experience, most notably as a recruiter for the globally recognized law firm, Cleary Gottlieb Steen & Hamilton in Washington, DC. 
Since 2019, Taylor has worked for the Virginia Economic Development Partnership (VEDP) in Arlington, Virginia. Taylor led numerous projects which supported the creation of over 3,000 jobs and attracted more than $129 million in investment during fiscal year 2021.
While at VEDP, Taylor focused on talent needs for projects in Northern Virginia, Winchester, and Fredericksburg regions. She represented VEDP on the Virginia Chamber of Commerce Foundation's Work-Based Learning Task Force and is an active member of the Virginia Economic Developers Association (VEDA). Taylor is actively involved in her local JMU alumni chapter and gives her time to students in JMU's School of Communication Studies.  
After living and working in Arlington for almost a decade, Taylor is returning to the Roanoke Region to dedicate her career to economic development in her hometown.
Since 1983, the Roanoke Regional Partnership has brought together the Roanoke Region's public and private sectors for economic development. The Partnership program of work includes business investment, outdoor asset development, product development, market intelligence, and talent solutions covering Alleghany, Botetourt, Franklin, and Roanoke counties, the cities of Covington, Roanoke and Salem, and the town of Vinton.