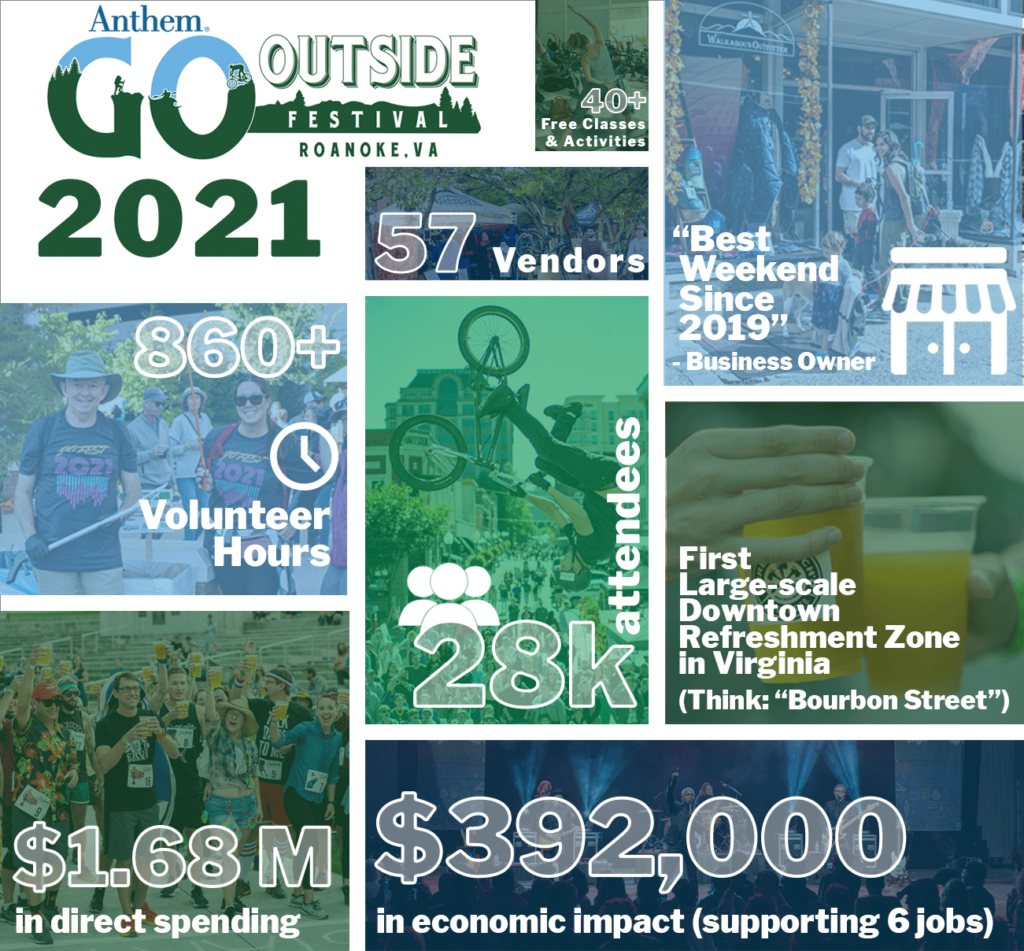 This year's Anthem GO Outside Festival was a year of firsts. The first time the event was hosted in downtown Roanoke, the first time a "Bourbon Street" style ABC license was awarded to the region, and the first time the BANFF Mountain Film Festival was held in Elmwood Park. 
While the event was not at full-scale due to lingering COVID effects preventing national brands from participating, the move downtown got great reviews from local businesses, vendors, and participants alike. Some of the activities of the past were missed, but the event planners intend to bring many of them back regardless of location in future, non-COVID years.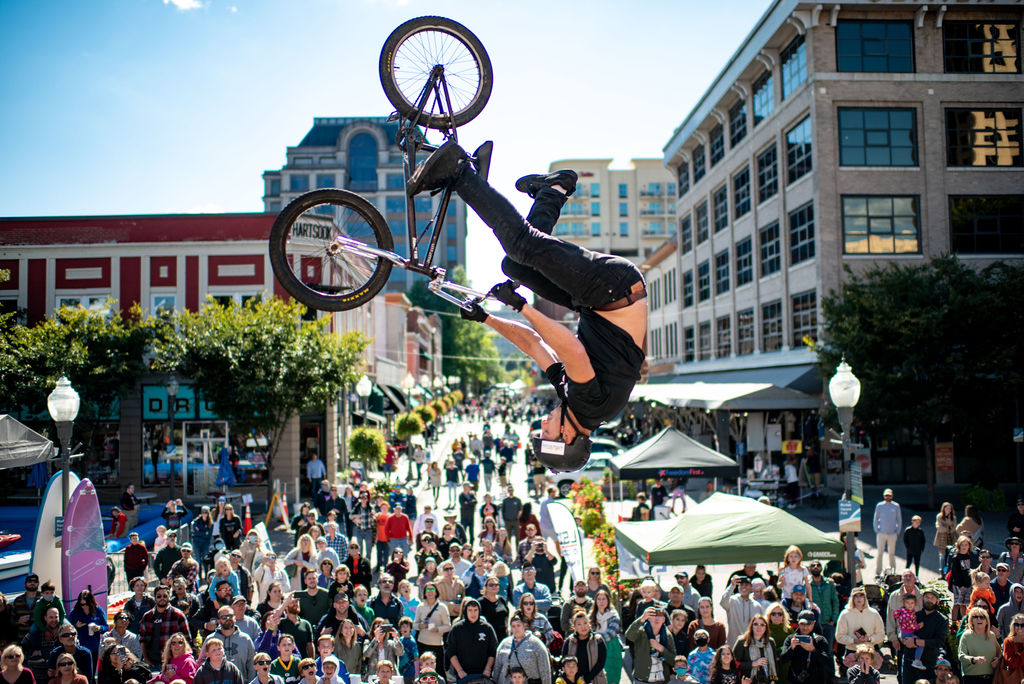 Based on historical data and beer sales, attendee estimates came it around 28,000 people throughout the weekend. An attendee survey collected responses totaling attendee direct spending at $1.68 million. Approximately 4,200 of those attendees were out-of-town visitors, making the new money economic impact $392,000.
Traditionally, the Partnership does not recognize local money in economic impact, the guiding principle being that if they weren't at GO Fest they would have been going out to dinner, or the movie, or a concert. However, in this quasi-pandemic world, GO Fest drove many people out that hadn't participated in the local economy in many months. As one of the participating downtown businesses claimed, this was the best weekend they'd had since COVID.
Anthem GO Fest 2021 By the Numbers:
First year held in downtown Roanoke
First ever special use DORA (Designated Outdoor Refreshment Area) license in the Roanoke Region
57 Regional Vendors
40+ Free Classes and Activities
860 Volunteer Hours
28,000 Attendees
$1,680,000 in Direct Spending
4,200 Visitors from Outside the Metro
$392,000 in Economic Impact
Average Spend – $60 per Person