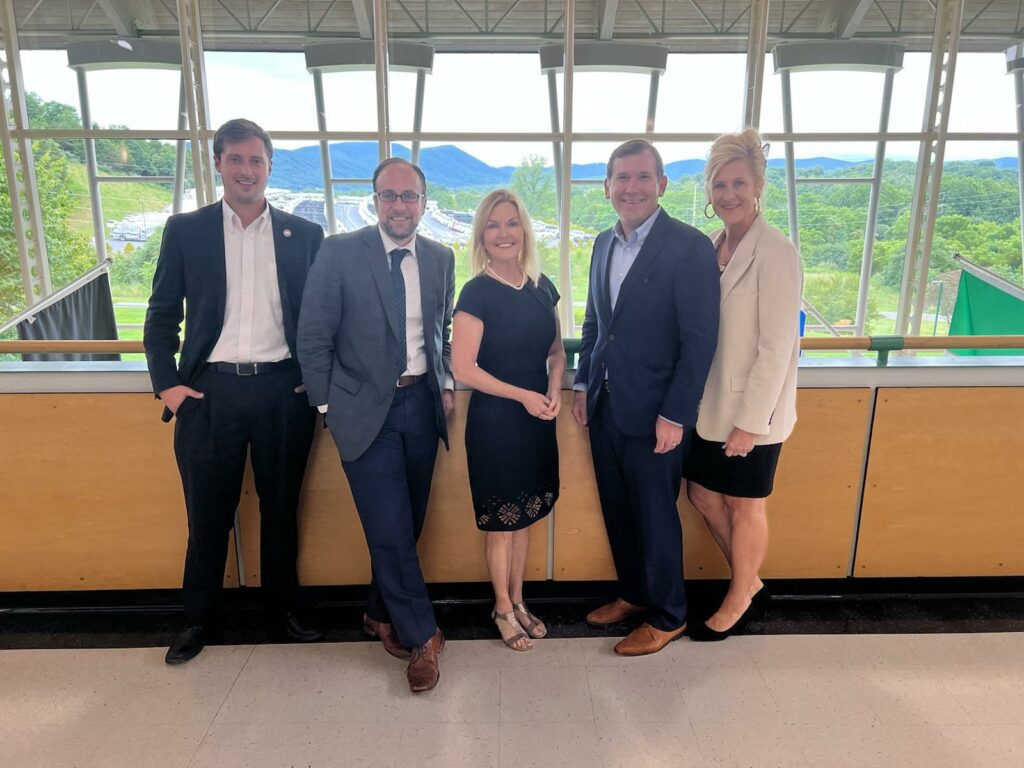 There's a reason it is called the Roanoke Regional Partnership. It takes local and regional partners working together with state agencies to boost quality of life, recruit and develop a local workforce, and build community wealth. The past few weeks have been a shining example of building and maintaining those strong relationships. Recently, the Partnership hosted the Honorable Secretary of Commerce and Trade Caren Merrick and Virginia Economic Development Partnership (VEDP) CEO Jason El Koubi on a regional tour. In June, the Partnership also hosted VEDP project managers in several different sector teams representing technology, services, products, and lead generation.
These tours are important to the region in several ways. They're opportunities to share information on regional strengths such as industrial diversity, location, speed-to-market real estate solutions, and workforce development programs. They also provide the Partnership an opportunity to market itself on the livability and quality-of-life amenities this region has worked tirelessly to curate. And of course, these tours open a two-way dialogue with decision makers. This visit with Secretary Merrick was an excellent opportunity for public and private leadership to share ideas and perspectives on a wide range of matters.    
The tours encompassed everything from industry and workforce roundtable discussions, meetings with leadership, tours of prepared sites to enjoyment of recreational amenities and discussions surrounding market assets and strengths.
Economic development is a team sport, and it involves a wide range and mix of partners at the local, regional, and state levels including the public and the private sectors. Everyone has a seat at the table. The Roanoke Regional Partnership and its leadership are actively engaged in productive relationship building to further the aims and pursuits of regional economic development.
Previous, current, and future successes cannot come to fruition without the support of the Partnership's public and private investors. An example of that is the recent Thrive 2027 campaign. The $3.6 million campaign goal was surpassed by over $400,000, a testament to the work and relationship building the Partnership brings to the economic development table. Please visit www.thriveroanoke.com to learn more about the Partnership's strategies and tactics and to join the ranks of investors helping to grow the region.