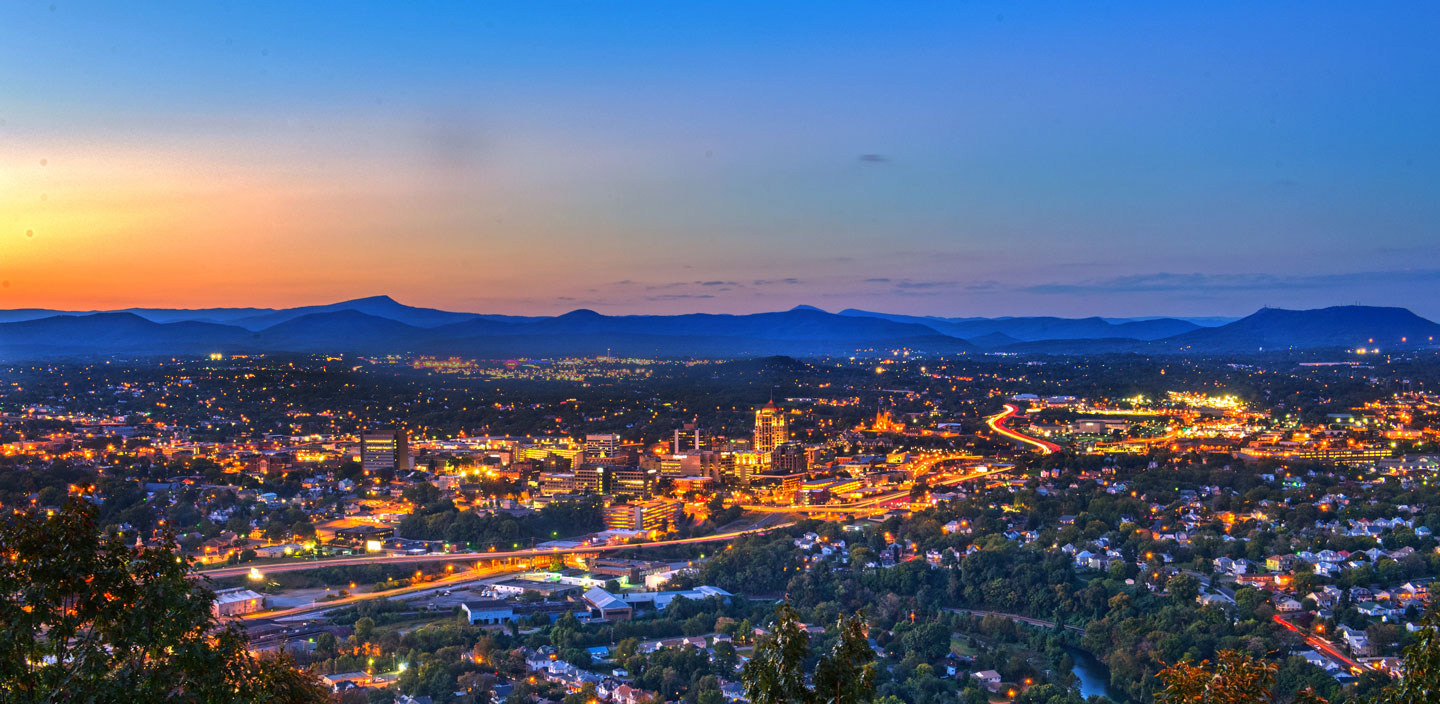 While we're not building a baseball field among the cornstalks, we believe the same principle applies to building community. In order to attract top tier businesses, you need high quality talent. And to get that talented workforce here, you must have placemaking and livability measures in place. How do you know if you've "built it?" Just look at the numbers.
In-migration to our region is at a 10-year high and remote work is increasing according to the data— signs that the region's talent attraction and placemaking strategies are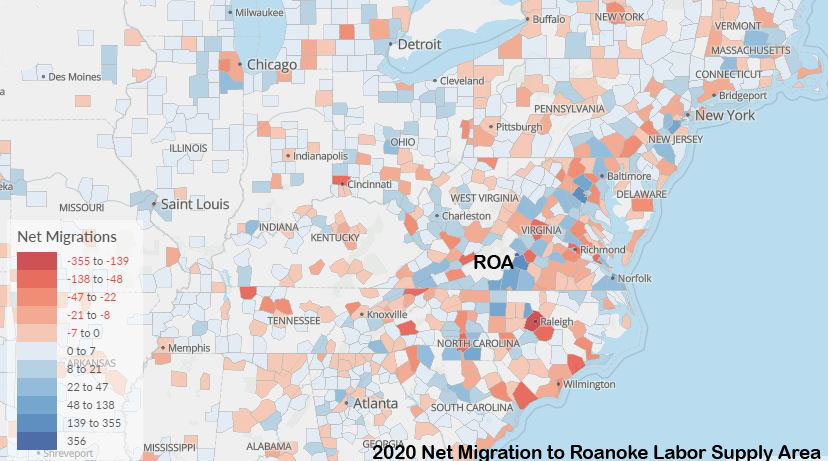 having positive impacts. IRS data from 2020 show 1,069 people—another 10-year high—moving to the Roanoke labor supply area (a 60-minute radius). The largest influx is from Lynchburg/Campbell County, but over 300 moved from the Washington D.C. metro area and over 200 moved from Hampton Roads to the Roanoke Region 2020.
Mostly due to the pandemic, remote work has become more popular (and possible) than ever. A national 2021 Business Response Survey done by the Bureau of Labor Statistics found that between July and September 2021, 13 percent of all U.S. private sector jobs involved teleworking full time, and nine percent involved teleworking some of the time. About 10 percent of jobs advertised on Indeed.com now offer remote work or work-at-home benefits. 
Now that folks are no longer tied to the city where they work, many are looking to live elsewhere. So why not here?
We're continuing to tell the story of the Roanoke Region through our talent ambassador program, targeted marketing campaigns, and sharing examples of collaboration and community. Our region is flush with rivers, mountains, lakes, and trails for residents to enjoy all year long, and we're directly building community through events like the Experience Conference, Blue Ridge Marathon, Go Cross (live streamed globally this past year), and the annual GO Outside Festival. Additionally, the region is invested in collaborative workspaces to accommodate those who work remotely but want to get out of their homes.
The numbers look good. The region has built it, so the people are coming. New 2021 data released by the US Census Bureau estimate that 13 percent of workers living in the Roanoke MSA are working at home, an increase from five percent of workers in 2016. But the work isn't done. For 2021, this compares to 18 percent of all US workers and 22 percent of workers in Virginia. Mid-size markets lag compared to larger metros with larger service-based sectors and technology sectors, but Roanoke's strong performance for a market its size shows the region, and its infrastructure, can support remote work.
Remote workers and those in the gig economy continue to be a priority for the Partnership, so we, along with our community partners, will continue to build—we'll build on the success we've had and continue to put our region on the map. If you can live and work anywhere, we believe the Roanoke Region is the best place to do it.