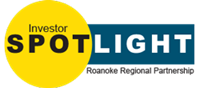 At AccessU, we focus on education — in every form it takes. From marketing four-year universities to partnering with small liberal arts institutions, community colleges, and K-12 schools. We amplify the unique opportunities of vocational education as well as workforce and economic development. And we fight to overcome educational and cultural barriers that threaten the health and safety of the communities we serve. Want to join us? Let's do something big.
How is the Roanoke Region important to your business?
Roanoke has been our home base since our inception in 1996 as Access Advertising & Public Relations. While we serve clients across the Mid-Atlantic and have grown to launch a subsidiary that serves clients all over the U.S., the business and industries in the Roanoke Valley region remain important to us. Not only because they support our business, but also because we care deeply about the health and vitality of this region, the place we call home.
Why has your company invested in the Roanoke Regional Partnership?
In our 26 years in the Roanoke region, we have seen firsthand the long-term impact the Roanoke Regional Partnership has had here. From fostering and nurturing a blossoming identity as a regional outdoor adventure mecca, to the ongoing diversification of local industry and evolving economic base, the Roanoke region is full of opportunity.
Company information:

Corporate Leadership: Tony Pearman, President and CEO; Rachel Spencer, Vice President
www.accessu.com
540-204-4022
Click here for our full list of investors by industry.
Interested in becoming an investor? Click here to learn more.