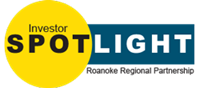 Brown Edwards offers knowledgeable accounting, assurance, tax, and management advisory services. With a firm-wide staff of more than 400 professionals, our accounting firm is one of the largest, independent CPA firms in the VA/WV/TN region. We support individuals and businesses ranging from small companies to large corporations. 
How is the Roanoke Region important to your business?
The Roanoke Region, home to our headquarters, has enabled us to grow into a Top 100 Accounting and Advisory firm. The region provides convenient access to other Brown Edwards offices and clients throughout our three-state footprint, offers advantages associated with a lower cost of living; offers a high quality of talent attraction from nearby colleges and universities, and provides an overall positive quality of life.
Why has your company invested in the Roanoke Regional Partnership?
The Partnership is a prime example of how regional cooperation benefits everyone in our area. Recruiting new companies and serving the expansion of existing ones benefits everyone from the employee to the company to the local governments. Brown Edwards appreciates the partnership's efforts to affect the growth our region needs to ensure future success.
Company information:

Corporate Leadership: Jason A. Hartman, CPA (Partner, CEO) and John Aldridge, CPA (Partner, Area Coordinator)
540-345-0936
Click here for our full list of investors by industry.
Interested in becoming an investor? Click here to learn more.