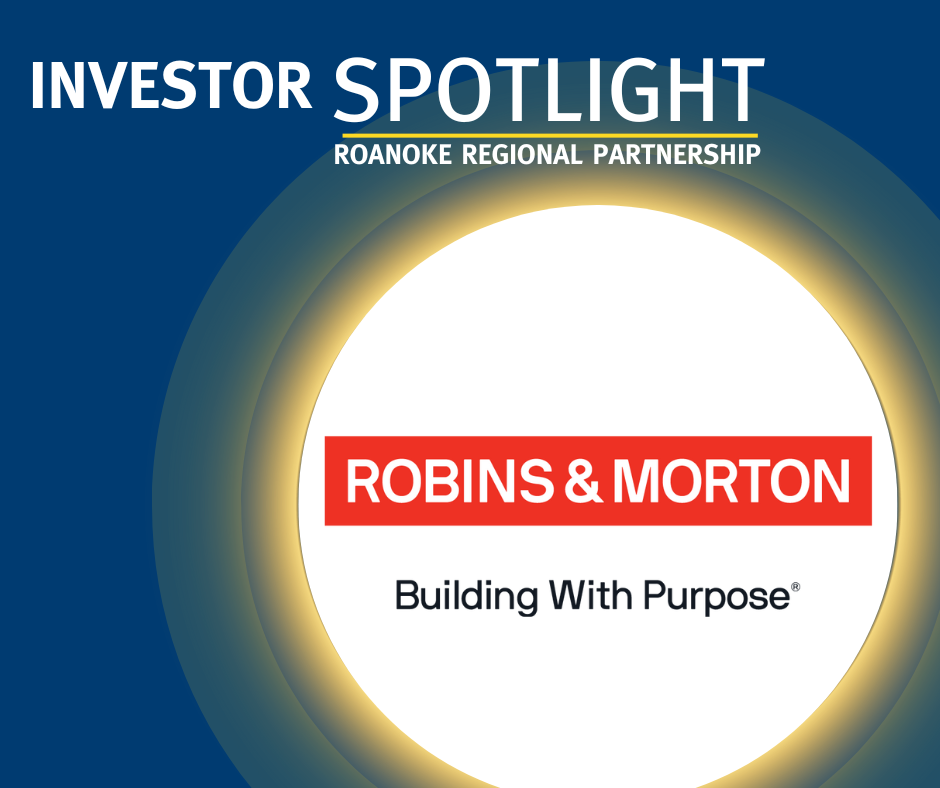 Robins & Morton is a privately held construction firm based in Birmingham, Alabama, with offices in Charlotte, Dallas, Huntsville, Miami, Nashville, Orlando, San Antonio and Tampa. The firm specializes in the construction of healthcare, hospitality, higher education, entertainment, sports and government buildings. Since 1946, the firm has built a reputation as a trusted advisor to clients nationwide by cultivating a high-performing team that values integrity, safety, and innovative thinking. Robins & Morton is consistently ranked as one of the top 100 contractors in the United States, and one of the top 15 in the Southeast.
How is the Roanoke Region important to your business?
Much of Robins & Morton's work is in the Southeast and Mid-Atlantic, so the opportunity to be part of a major hospital expansion in Roanoke was especially exciting for us. Beyond that, our Building With Purpose® commitment challenges us to make a positive, lasting impact through the things we build and do. That inspires us to truly become a part of the communities where we're working. Since arriving in 2019, we've gotten to know many local leaders, businesses, and organizations in Roanoke. Our joint venture with Branch Builds, and relationships with local trade contractors, have further supported our integration into the community. We hope to continue growing those partnerships through future work in the Roanoke Valley. Most importantly, we are honored by the trust placed in us by Carilion Clinic to build their new Crystal Spring Tower and the warm reception by the Roanoke community.
Why has your company invested in the Roanoke Regional Partnership?
Robins & Morton recognizes the importance of organizations that connect businesses, people and resources to build a better community. We know our investment helps the Roanoke Regional Partnership continue its important economic development work.
Company information: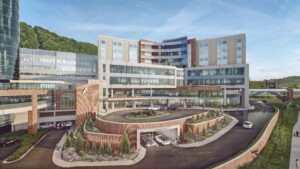 Corporate Leadership: Bill Morton, Chairman/CEO; Robin Savage, President/COO; Robert Gambrell, Senior Vice President; Mark Mattox, Vice President
www.robinsmorton.com
205.870.1000
Click here for our full list of investors by industry.
Interested in becoming an investor? Click here to learn more.