ROANOKE, VA—Governor Glenn Youngkin today announced that Wells Fargo & Company (NYSE: WFC) will invest $87 million to invest, modernize, and expand its customer support center in Roanoke County. The investment will allow room for the creation of approximately 1,100 new jobs and enhance the working experience for more than 1,650 current employees. This project will represent both the largest commercial office investment and single project employment announcement in Roanoke County's history, and Wells Fargo will become the largest employer in Roanoke County with this expansion. 
"Wells Fargo is excited to announce this significant commitment to the Roanoke area as an important employment center for the company," said John W. Delaney, Head of Wells Fargo's Consumer Operations whose team has the largest presence on site. "We're one of the largest private employers in the Roanoke Region, and we are pleased to be able to make these investments in this space including, expanded amenities like food, health, and well-being options, as well as improved and expanded collaboration spaces, all supported through significant upgrades in technology throughout the building."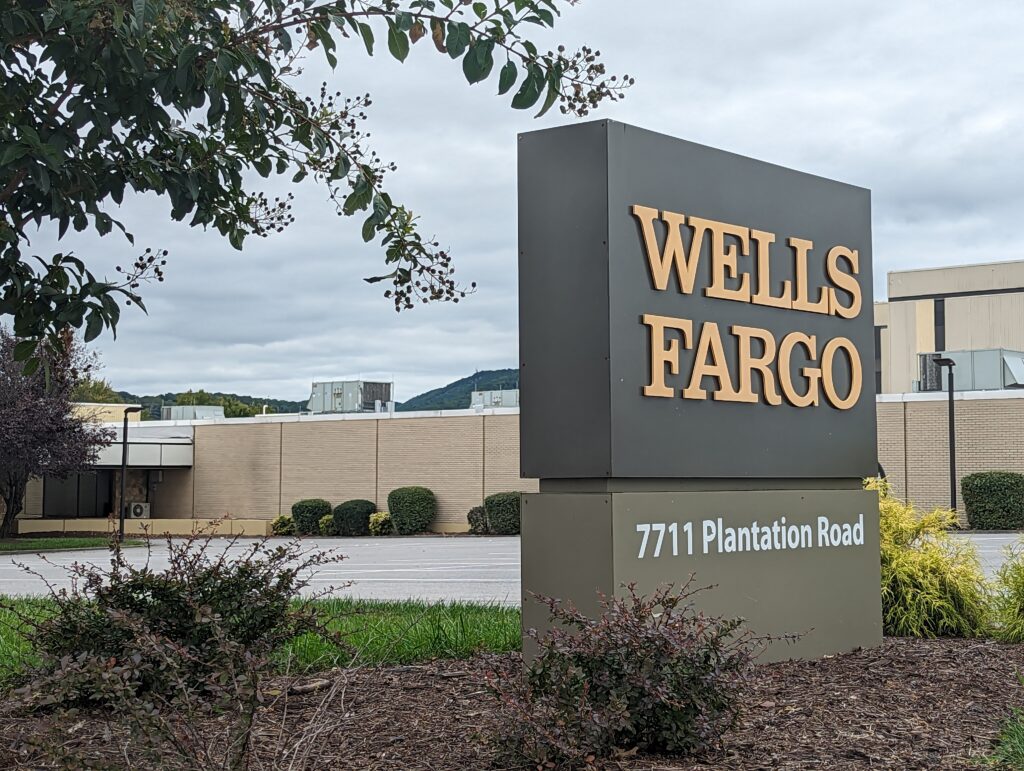 "The expansion of Wells Fargo within the Roanoke Region of Virginia represents the largest number of jobs announced in the Roanoke Region in more than forty years in a single project," John Hull, Roanoke Regional Partnership executive director, noted. "Wells Fargo's confidence in the market is further proof of the region's strength in talent development and recruitment." 
Wells Fargo & Company is a leading financial services company that has approximately $1.9 trillion in assets, proudly serves one in three U.S. households and more than 10% of small businesses in the U.S., and is a leading middle market banking provider in the U.S. Wells Fargo provides a diversified set of banking, investment, and mortgage products and services, as well as consumer and commercial finance, through four reportable operating segments: Consumer Banking and Lending, Commercial Banking, Corporate and Investment Banking, and Wealth & Investment Management. Wells Fargo ranked No. 47 on Fortune's 2023 rankings of America's largest corporations. In the communities it serves, the company focuses its social impact on building a sustainable, inclusive future for all by supporting housing affordability, small business growth, financial health, and a low-carbon economy.
"We're thrilled with today's announcement of Wells Fargo's significant expansion," said Roanoke County Board of Supervisors Chair Martha B. Hooker. "This investment brings economic growth and new employment opportunities that demonstrate Wells Fargo's commitment to our shared future. We applaud Wells Fargo for their confidence in our community and look forward to the positive impact of this expansion."
"Today's announcement of Wells Fargo's expansion is a testament to our efforts to create a business-friendly environment in Roanoke County", said Phil C. North, Roanoke County Board of Supervisors representative for the Hollins Magisterial District. "Over the past decade, Roanoke County has led the implementation of over $14,000,000 in transportation improvements along the Plantation Road business corridor that serves Wells Fargo.  These improvements have greatly enhanced accessibility to the site and added pedestrian accommodations that serve Wells Fargo's employees."
"This substantial investment by Wells Fargo creates new job opportunities and underscores our County's, and the larger region's, commitment to growth and economic development," said Roanoke County Administrator Richard L. Caywood. "I am especially appreciative of Roanoke County's new Director of Economic Development Megan Baker and her staff for their hard work in making this project a reality."
"Wells Fargo's decision to expand speaks to the pro-business environment companies find in Roanoke County and the Region," said Woody Windley, Chair, Roanoke County Economic Development Authority. "The EDA is grateful to Wells Fargo for its confidence and investment in Roanoke County."
This investment from Wells Fargo is the largest project by both employment and impact announced in the region's history. Roanoke Regional Partnership forecasts an annual recurring economic impact of $322 million at full operations. This expansion will support an estimated 798 indirect and induced jobs in the region. Indirect and induced economic impacts represent those benefits created by the additional spending on goods and services in the region by a company and its new employees. 
"The Partnership's mission is to attract jobs, investment, and residents to the region," Hull said. "These jobs provide opportunity for our residents, attract talent, and bring more wealth into our community. The Plantation Road corridor is among the largest employment concentrations in the region with commuters attracted from the entirety of Western Virginia. This project is a win for the entire region."
The Virginia Economic Development Partnership (VEDP) worked with Roanoke County, the Roanoke Regional Partnership, and the General Assembly's Major Employment and Investment (MEI) Project Approval Commission to secure the project for Virginia. Wells Fargo will be eligible to receive an MEI custom performance grant of $15 million, subject to approval by the General Assembly. VEDP will support Wells Fargo's job creation through either the Virginia Jobs Investment Program or the Virginia Talent Accelerator Program.