Moody's projections for the Roanoke Region of Virginia show the regional economy is slated to grow 6.1% this year and 3.5% next year when adjusted for inflation. This is the fastest growth this market has seen in more than 15 years.
Recent expansion and business attraction developments in the Roanoke Region are adding up and making a notable difference. Some of the recent Partnership announcements contributing to this remarkable market uptick include Munters Groups AB, Balchem Corporation, Cardinal Glass, and A. Duie Pyle.
The impact of these announcements paired with data from Moody's Analytics paints a picture of an economy on the verge of rapid recovery with economic growth far surpassing previous performance.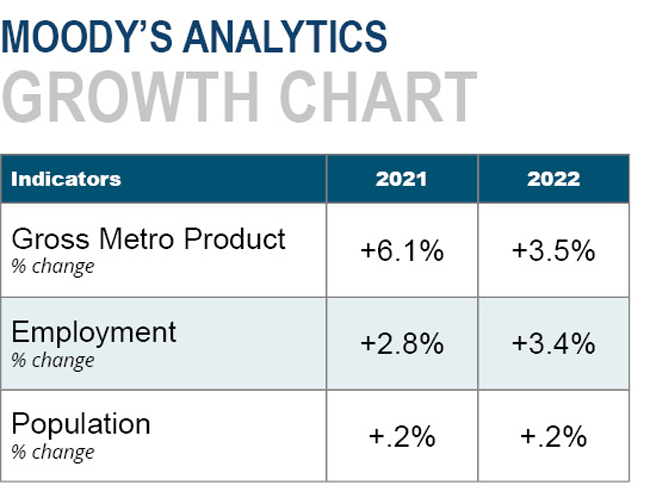 Read more >