Creating a pipeline for career success in the region.
Hats off to all the students graduating from higher-education institutions, especially the 43,000 within 60 miles of the Roanoke Region! They say it takes a village to raise a child, especially to the point of graduating college. The same adage applies to our region. This "village" works together toward greater economic prosperity by producing top-tier talent, recognizing educational and economic needs, and attracting and supporting business and talent.
Talent Pipeline for Business Investment
Our region graduates 43,000 students annually. Did you know that the 25 institutions in the region produce one graduate for every 25 people each year? In fact, the Roanoke Region has the most favorable graduation ratio among peer cities, producing more graduates per-capita than Raleigh-Durham, Boston, Atlanta, and Palo Alto (Source: Emsi/Burning Glass). That is a pool of 43,000 educated, qualified candidates for the regional work force. For current and prospective businesses considering expanding or relocating, that means the Roanoke Region has a dedicated pipeline of talent in our backyard.
Evolving Institutions that Adapt to Regional Needs
The Roanoke Region is fortunate to have many higher-education institutions that are poised to grow and adapt with employer and workforce needs. Healthcare is the largest sector in the region, and institutions that are leaders in the area recognized a need and reacted by forging strong educational partnerships. Carilion hospitals joined forces with Virginia Tech and Radford University to offer more healthcare-degree programs and certifications in Roanoke. Recently, Virginia Western Community College (VWCC) created a new biotechnology degree program. With the rise in healthcare-related jobs in the region, VWCC saw an opportunity to keep students in the region with a new degree option and to help supply the local demand for qualified talent in the field. This coincides with the Fralin Biomedical Research Institute at VTC, "one of the nation's fastest-growing academic biomedical research enterprises and a destination for world-class researchers."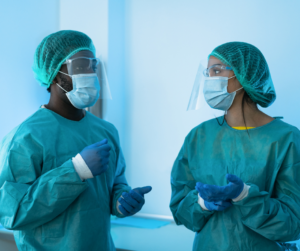 Continued Support for Employers and Work Force
While a high-paying job and a healthy business climate are certainly the basis of choosing this region, the local workforce and employers have resources available to support their needs. Get2KnowNoke, the Partnership's talent-attraction arm, is a valuable resource for talent and businesses. Professionals can join the Roanoke Regional Partnership Network to make connections, network, and attend professional development events such as the Experience Conference. Get2KnowNoke also hosts an internship program that takes fledgling professionals under its wing and provides networking and recreation opportunities to help them meet people and get comfortable in the region. And an exciting benefit that is in the works is a new Employer Toolkit to help businesses recruit and retain top-tier talent.
Now that they have walked across the stage, it is time for these graduates to trade their caps and gowns for a steady paycheck. Through strategic planning and partnerships, the Roanoke Region is in an advantageous position to provide the jobs, support, and livability that high-quality candidates require.