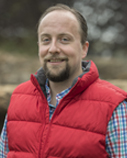 by John Hull, director of  market intelligence

Size matters when it comes to a metro area because size helps determine whether a metro is growing and on the path to prosperity, if it is stagnant … or even worse, declining. Research released last fall by the Brookings Institute comparing economic performance of the largest metros to mid-size and small metro areas shows large metros are talent magnets drawing large pools of workers by virtue of diverse amenities and a high level of opportunity. Brookings' work shows small and mid-size metros trail the 100 largest metros in rates of growth in employment, personal income, and labor force participation.
This isn't to say mid-size metros and smaller metros do not have a place in the modern economy. The Roanoke Region's experience in the last 24 months illustrates significant potential.
Read more >