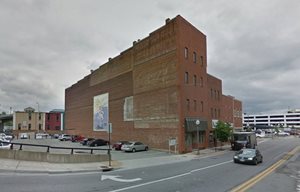 A new craft brewery is getting set to open in downtown Roanoke, adding to the rapidly growing local beer options in the Roanoke Region. 
The new Big Lick Brewing Company may be Brian Summerson's first foray into commercial brewing, but he knows something about the art of creating craft beer. Summerson is the former president of the Star City Brewers Guild, a group of region homebrewers and the only club officially recognized by the American Homebrewers Association. He is not only the president, he is also a member, winning the guild's brewer of the year award four times. 
With such success, he decided it was time to start selling his award winning beer, instead of giving it away. Summerson began renovations on a storefront at 135 Salem Ave., and is in the process of putting together the finishing touches. Along with interior renovations that include the creation of a custom bar, a loading dock on the back of the location was demolished to make way for patio seating. Summerson is also using materials found during the demolition, such as railroad and trolley tracks, as parts of the renovated interior, giving the space a rustic look.
The tasting room will seat about 50 people, who will be able to fill a growler or have a pint on premises. As of now, Summerson says he has no plans to mass-produce, bottle, or distribute his beers, so the tasting room will be the only place to sample the four beers currently being brewed. 
While there is no definite opening date – Summerson is awaiting license approval from state and local entities – Big Lick will most likely be open later in the summer, possibly as soon as July. In the meantime, Big Lick has a website, and a Facebook page with regular updates on the progress of the brewery.  
When it opens, Big Lick will become the eighth brewery operating in the immediate Roanoke Region, joining Roanoke Railhouse Brewery, Parkway Brewing Company, Sunken City Brewing Company, Chaos Mountain Brewing, Flying Mouse Brewery, Soaring Ridge Craft Brewers, and Callaway Brewing Company. Six additional craft breweries operate within an hour's drive: Bull & Bones, River Company Brewery, Jefferson Street Brewery, Apocalypse Ale Works, Devils Backbone Outpost, and Blue Lab Brewery. 
 
Stay tuned for more updates on Big Lick Brewing Co.