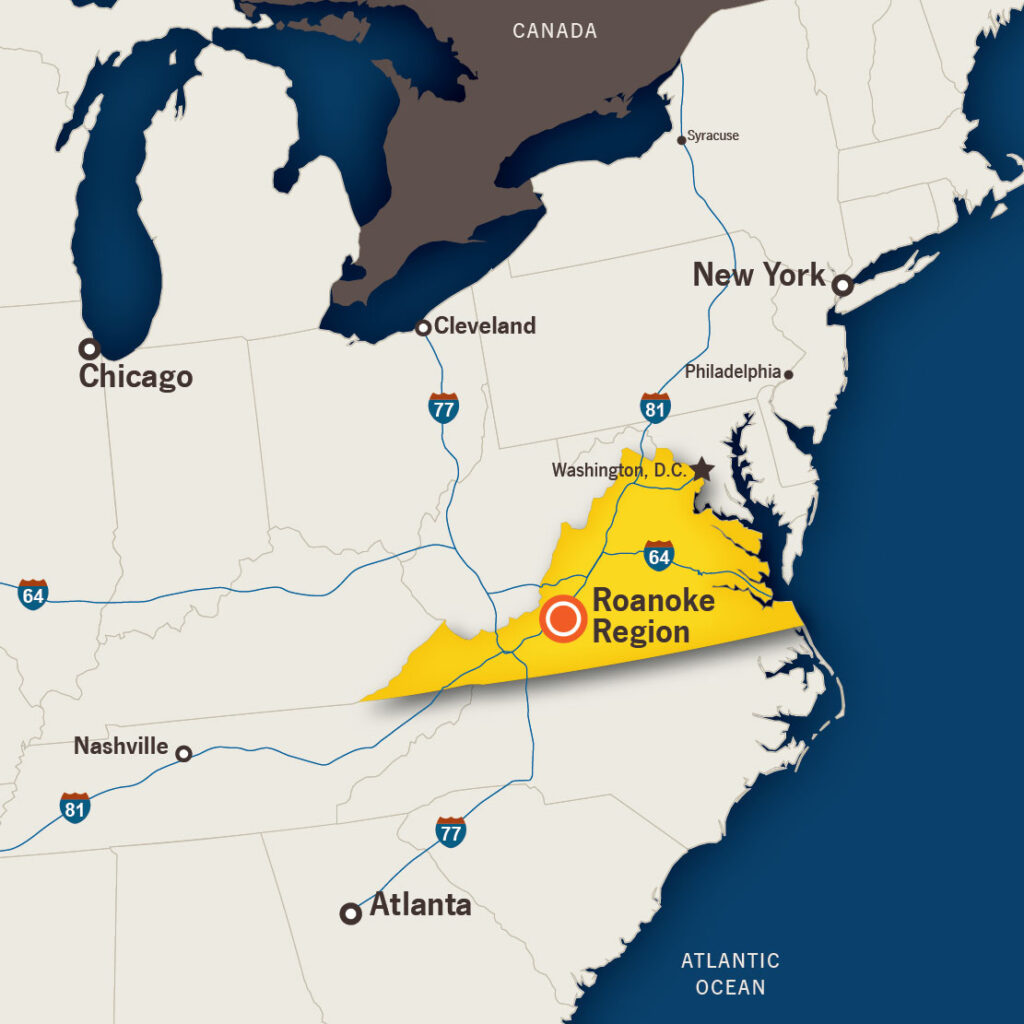 Location, Location, Location
Roanoke has been a transportation hub for more than 150 years and as the old saying goes; it's all about location, location, location. The Roanoke Region is right in the middle of everything, located within a day's drive of 2/3 of the U.S. population.
When flying makes more sense, the Roanoke Blacksburg Regional Airport has up to 44 flights per day on American, Delta, United, and Allegiant nonstop to eight hub cities. And it doesn't stop there because international trade is easy and efficient through The Port of Virginia, the deepest port on the East Coast
Browse all land sites in the region-
If viewing on mobile, select the list option.
Reach out to helpful, regional economic developers to view sites in person or virtually-
An expert in land deals, utility access, and regional supply chains, John's breadth of knowledge makes getting the information you need fast and simple.