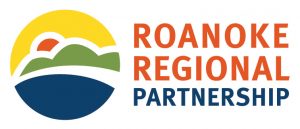 The Roanoke Regional Partnership is seeking to fill the position of Executive Director to lead a regional economic development organization responsible for increasing jobs, wages, population, and local investment in traditional and emerging sectors. The Executive Director also supervises the outdoor recreation branding of the Roanoke Region and helps promote that brand to attract investment and business.
The Executive Director provides vision and leadership in implementing a comprehensive program of work in business investment, asset development, talent attraction, and market intelligence. The Executive Director must ensure quality, responsiveness, efficiency, and effectiveness.
The responsibilities include building consensus among diverse stakeholders, creating and implementing unique strategies, and demonstrating results. Fostering regional cooperation is a key component. Experience in business attraction, marketing, relationship sales, real estate development, and asset monetization. Stakeholders include local governments, private business, and higher education. This position will report directly to the Board of Directors.
Bachelor's Degree from an accredited college or university is required, and an advanced degree is preferred. Experience with progressive responsibility and board experience in economic development and/or building an innovation ecosystem. Certified Economic Developer (CEcD) preferred.
Deadline: October 26, 2020
Please submit a cover letter and resume to rrp.recruit@gmail.com.