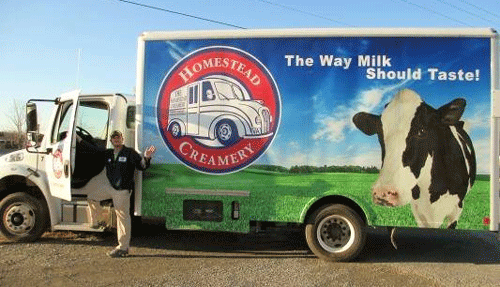 Homestead Creamery continues to grow.
Construction is underway on the farm in Franklin County as part of an expansion that will almost triple the size of the production facility. The project will happen in phases and has been in the works for three years.
When complete, the facility will include a new building, increased production space, new equipment, and even more products for customers. With the expansion, the creamery will be able to bring back the popular yogurt and cheese lines, in addition to milk and ice cream.
The retail space is increasing as well, with the addition of an outdoor farmers' market and patio. The shop will continue to sell locally made items and made-to-order lunches.
Homestead Creamery has been operating in Franklin County since 2001. The company provides milk, ice cream, and other dairy products to retailers such as Kroger and Whole Foods and other retailers in Virginia, West Virginia North Carolina and Tennessee. The company also offers home-delivery.
Phases of the expansion were first announced in 2012, and the project will create jobs as well.
Learn more about the expansion from Laker Magazine.
 
Share Your Success Stories With Us
Has your company earned recognition, developed a new product, or had what you would call a "win?" Tell us about it and you could be featured in an upcoming Investor Insider and Roanoke.org.