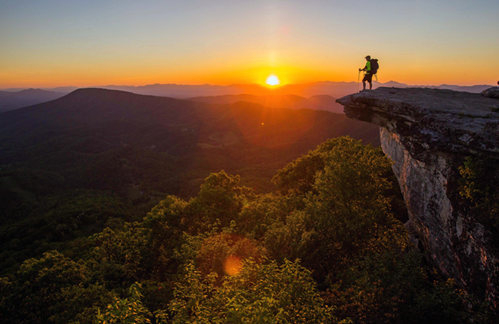 Have summer plans? Make a point to explore the Roanoke Region this summer.
Blue Ridge Outdoors magazine named Roanoke one of "9 Towns You Need to Visit This Summer." Roanoke makes the list with places such as Morgantown, N.C.; Evans, Ga.; and Seneca, S.C.
Here's what the magazine had to say about Roanoke:
"A vibrant food scene, a superb greenway, the Blue Ridge Parkway on one side and the Appalachian Trail on the other makes Roanoke a must-visit. McAfee Knob (pictured above) — one of the most-photographed spots on the AT—is a short drive and an 8-mile hike from downtown, and in Carvins Cove you'll find 12,000 acres of woodlands to explore on mountain biking trails (from bomber downhills to fire roads to cross-country single-track) and on foot. And if you're a road cyclist, the Blue Ridge Parkway is a stone's throw from downtown and there's some mighty fine riding along those rolling hills."
Make sure to go look at the entire list … and start making plans for the rest of the summer!