From passenger car and heavy truck to rail cars and more, products made in the Roanoke Region are keeping America rolling. Transportation manufacturing is a strong and growing industry cluster with more than 5,100 people employed in 25 firms throughout the region.
Excellent market access puts companies within a day's drive of auto makers to the northwest, west, and south.
Transportation companies that located in the Roanoke Region in the 1990s have since expanded.
Products include ignition coils and systems, aerial cranes, rail equipment, clutch disc plates, tires, and axles.
More than 1,500 engineering graduates annually, most from Virginia Tech.
Specialized training programs include intensive welding.
Virginia Tech Capabilities and Centers of Excellence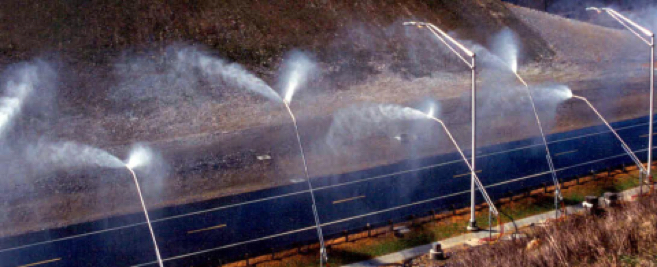 Virginia Tech is an internationally renowned research institute training skilled engineers and leading innovative technology into the future. Research programs provide important research for transportation-related manufacturing.
Virginia Tech Transportation Institute: Largest university level research center. Research aimed at saving lives, time, and money in the transportation field.
Virginia Smart Road: 2.2 -mile, full-scale, closed test-bed research facility. Features weather-making capabilities, variable lighting test bed, pavement markings and an on-site data acquisition system.
Advanced Vehicle Dynamics Lab: Researches vehicle dynamics, noise, and vibration problems.
Center for Automotive Fuel Cell Systems: Research ranges from modeling to actual vehicle construction and testing.