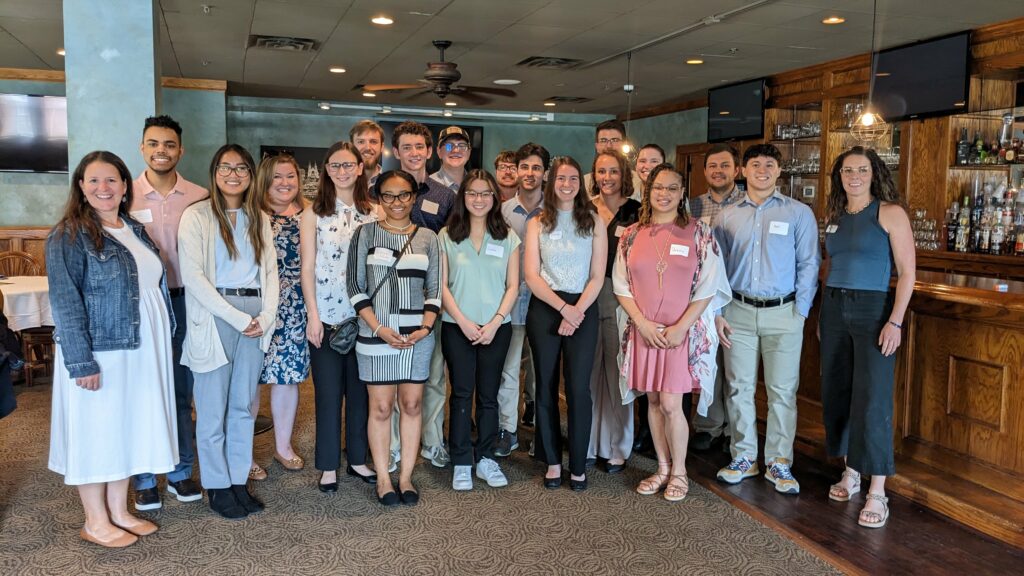 Onboard|ROA, Get2KnowNoke's (G2KN) professional development/social onboarding program, kicked off in early June with a total of 32 registered participants from diverse backgrounds. This new program is the reimagining of G2KN's Summer Internship Program which was limited to just regional interns. Onboard|ROA participants include a mix of remote workers, student interns, and young professionals hailing from several localities and employers throughout the Roanoke Region. The program's inclusive nature has attracted individuals aged 18 to 25 who are seeking career growth opportunities and a chance to connect with like-minded individuals and the region itself.
Over the first four weeks of the program, participants have engaged in a range of activities designed to foster professional development and community integration. They have delved into NACE Career Readiness Competencies Courses focusing on communication and networking as well as equity, inclusion, and belonging in the workplace. Participants can still look forward to critical thinking and problem-solving, technology talks, and career development sessions.
Of course, Onboard's social outings are also integral to the program's success. Intentional socials have provided a platform for participants to meet and forge connections, ensuring a supportive network is built from the onset. Exciting excursions have also been arranged, enabling participants to explore the region's outdoor wonders and experience local entertainment, instilling a sense of pride and attachment to the vibrant community. Thus far, participants have enjoyed a professional networking happy hour (atop Mill Mountain with a live DJ!), lunch at Billy's Downtown, and a zipline excursion at Explore Park's TreeTop Quest. Studies show time and again that social connections are what make a region "sticky" and encourage people to put down roots in a community. In turn, we're hoping to create more residents and regional ambassadors to spread the word about what makes this community special.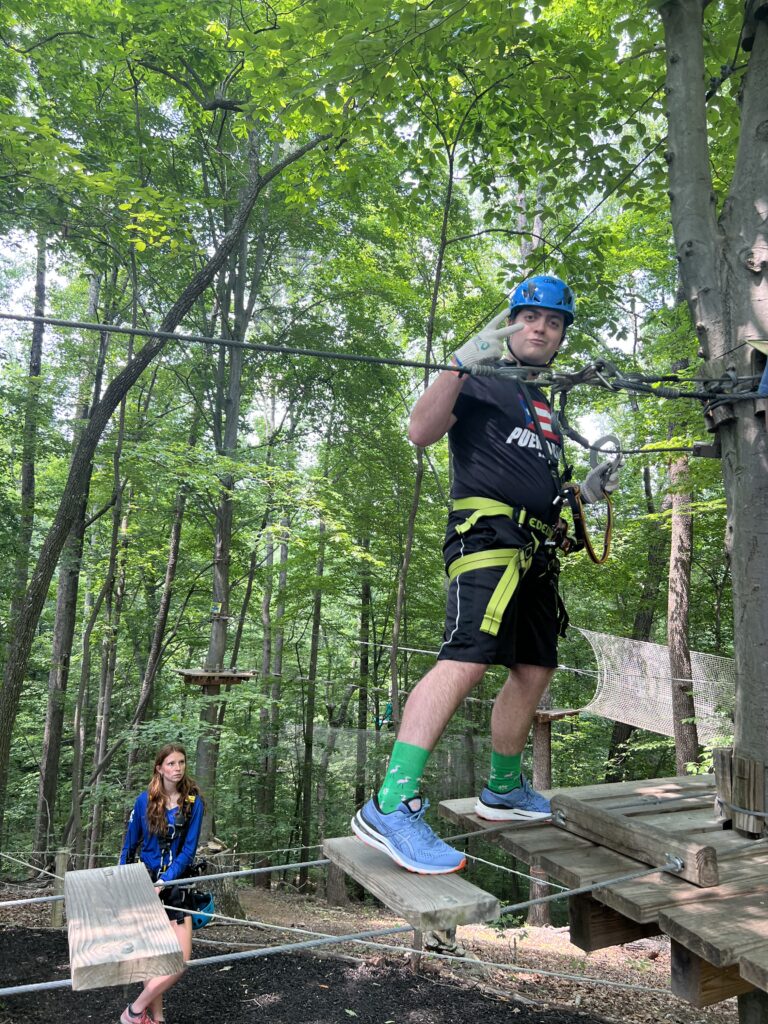 "Our tactic with this program is to create relationships with college graduates and young professionals interested in working in the Roanoke Region. Early connections are an essential part of establishing the talent pipeline, and we hope Onboard will encourage employers to take a more proactive role in our region's talent attraction strategy," says Julia Boas, director of talent strategies for the Roanoke Regional Partnership. "Our long-term goal is to have all major employers offering opportunities for interns and entry-level graduates, which is currently an area of weakness for our region. If we can provide potential residents with opportunities upon graduation, it will have a meaningful impact in relation to in-migration numbers and more young people choosing to stay."
The value of Onboard|ROA to the community has been evident as it strengthens the region's workforce, cultivates a sense of belonging, and promotes engagement with local businesses. The 32 participants are not only developing core career soft skills but are also building relationships that may extend beyond the program's duration. By bridging the gap among young professionals, interns, remote workers, and employers, Onboard|ROA is laying the foundation for a thriving, interconnected professional community in the Roanoke Region. To learn more about the program, please contact Julia Boas and follow Get2KnowNoke on Facebook and Instagram!