We are always happy to talk with you and get to know your business needs. 
John Hull – Executive Director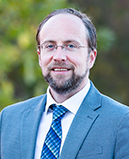 John Hull is the executive director of the Roanoke Regional Partnership.  He also serves as the executive director of the Western Virginia Regional Industrial Facility Authority.
John has spent more than 17 years serving the Roanoke Region in various economic development roles. A graduate of Roanoke College, the University of Oklahoma's Economic Development Institute, and the Roanoke College Management Institute, Hull also has earned the certified economic research professional designation from the Council for Community and Economic Research. While managing the Roanoke Regional Partnership's research and business investment functions, Hull has assisted in the creation of more than 6,000 jobs and the attraction of more than $1 billion in investment.
Contact John: 540-343-2012 | john@roanoke.org | LinkedIn
---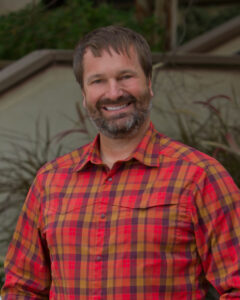 Pete Eshelman – Senior Director of Creative Strategies
Pete Eshelman is an outdoors guy. He is the director of our non-profit Roanoke Outside, founded the Blue Ridge Marathon – America's Toughest Road Marathon, and the GO Outside Festival to help build brand recognition for outdoor recreation and increase recognition of the region as a place to live, work, and invest. His work has changed the region's community narrative to one that places a high value on the outdoors. Pete also oversees our Get2knowNoke talent strategies program.
Contact Pete: 540-343-3206 | pete@roanoke.org | LinkedIn
---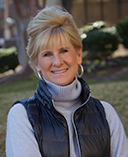 Ann Blair Miller – Director of Business Investment
Ann Blair Miller is responsible for project management as well as designing and implementing business recruitment strategies for the Roanoke Region.  She previously worked for the Roanoke Regional Partnership for almost 20 years before working for the Virginia Economic Development Partnership (VEDP) in the role of Business Retention and Expansion Project Manager from 2017-2019. Ann Blair is a past president of the Virginia Economic Developers Association (VEDA), and has been involved with VEDA as either a Board Member or an Executive Officer since 2005. Ann Blair was the 2015 recipient of The Cardinal Award, which is the most prestigious award bestowed by VEDA. 
Contact Ann Blair: 540-655-9360 | abmiller@roanoke.org | LinkedIn
---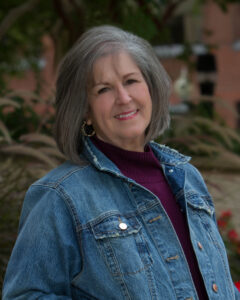 Lisa Link – Director of Operations 
Lisa Link ensures that everything comes off without a hitch. She handles the details . . . coordinating investor meetings, prospect visits, accounting, and keeping the office running smoothly. Lisa joined the Partnership in 2010, after 13 years at the Roanoke Regional Chamber as vice president of membership and member services.
Contact Lisa: 540-343-1578 | lisa@roanoke.org | LinkedIn
---
Kait Pedigo – Events Manager
Kait Pedigo joined the Roanoke Outside Foundation after nearly a decade of experience in the Roanoke Region's outdoor industry and at the Roanoke City Parks and Recreation Department. Prior to that she studied theatre and worked in theater production at the University of Vermont.  She now manages our global brand-building events such as the Blue Ridge Marathon, Radical Reels Film Festival Go Cross Cyclocross Race, and the Roanoke GO Outside Festival. 
Contact Kait: 540-655-9361 | kait@roanokeouside.com | LinkedIn
---
Matt Miller – Director of Market Intelligence
Matt turns data and information into actionable insights; this vital role assists government partners to understand complex issues through data, guides developers to better understand market opportunities, stays abreast on development activity, and responds to investor and prospect information requests. Matt's previous work included the formation of the Roanoke Valley Broadband Authority and coordination of the Statewide Geographic Information System (GIS) conferences. He is also responsible for tracking and reporting on issues that can have an adverse impact on economic competitiveness and livability. 
Contact Matt: 540-655-9359 | matt@roanoke.org | LinkedIn
---
Stephanie Long – Director of Marketing
Stephanie comes to the Partnership with several years of marketing experience, most recently serving as the marketing coordinator with Roanoke Parks and Recreation (PLAY Roanoke) where she connected residents with their public spaces and one another while advocating for strong social infrastructure. Long herself is a boomerang, moving back to the area in 2014 from Charlotte, NC, making her uniquely positioned to tell the region's narrative. She holds a bachelor's degree in English and a master's degree in English Education, both from Virginia Tech.
Contact Stephanie: 540-655-9362 | stephanie@roanoke.org | LinkedIn
---
Julia Boas – Director of Talent Strategies
Outdoor branding, events, marketing, placemaking–Julia has done it all. Currently, she leads the initiatives for the Partnership's talent attraction brand, Get2KnowNoke, which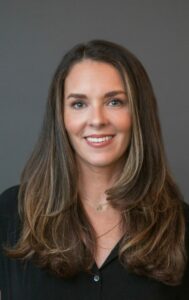 includes implementing strategies to market the region as a top destination for talent and working to create and foster connections among academic institutions, employers, local governments, students, and other stakeholders. Boas has previously held positions at the Partnership, including director of events and marketing for the Roanoke Outside Foundation and director of marketing.
Contact Julia: 540-655-9363 | julia@roanoke.org | LinkedIn
---
Margaux Bellinger – Content Developer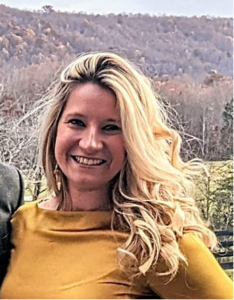 Margaux brings creativity, insight, and enthusiasm as the content developer for the Partnership. She has a background in social media management, as well as community growth through personal training, group fitness, and as an outdoor enthusiast. Her role is to curate digital content based on strategic insights for Get2KnowNoke and Roanoke Outside, as well brand-building events such as the Blue Ridge Marathon, Go Cross Cyclocross Race, and the Anthem GO Outside Festival. Her experience in community and team building serves her well as she represented the Partnership at community events throughout the region.
Contact Margaux: 804-366-2803 | margaux@roanoke.org