We are always happy to talk with you and get to know your business needs. 
John Hull – Executive Director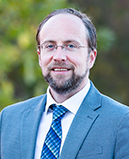 John Hull is the executive director of the Roanoke Regional Partnership.  He also serves as the executive director of the Western Virginia Regional Industrial Facility Authority.
John has spent more than 17 years serving the Roanoke Region in various economic development roles. A graduate of Roanoke College, the University of Oklahoma's Economic Development Institute, and the Roanoke College Management Institute, Hull also has earned the certified economic research professional designation from the Council for Community and Economic Research. While managing the Roanoke Regional Partnership's research and business investment functions, Hull has assisted in the creation of more than 6,000 jobs and the attraction of more than $1 billion in investment.
Contact John: 540-343-1550 ext. 103 | john@roanoke.org | LinkedIn
---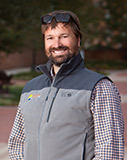 Pete Eshelman – Director of Outdoor Branding
Pete Eshelman is an outdoors guy. He developed roanokeoutside.com, founded the Blue Ridge Marathon – America's Toughest Road Marathon, and the GO Outside Festival to help build brand recognition for outdoor recreation and increase recognition of the region as a place to live, work, and invest. His work has changed the region's community narrative to one that places a high value on the outdoors.
Contact Pete: 540-343-1550 ext. 104 | pete@roanoke.org | @roanoke_outside
---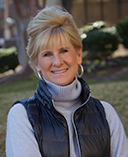 Ann Blair Miller – Director of Business Investment
Ann Blair Miller is responsible for project management as well as designing and implementing business recruitment strategies for the Roanoke Region.  She previously worked for the Roanoke Regional Partnership for almost 20 years before working for the Virginia Economic Development Partnership (VEDP) in the role of Business Retention and Expansion Project Manager from 2017-2019. Ann Blair is a past president of the Virginia Economic Developers Association (VEDA), and has been involved with VEDA as either a Board Member or an Executive Officer since 2005. Ann Blair was the 2015 recipient of The Cardinal Award, which is the most prestigious award bestowed by VEDA. 
Contact Ann Blair: 540-343-1550 ext. 107 | abmiller@roanoke.org
---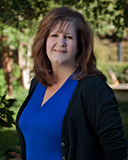 Lisa Link – Director of Operations & Investor Relations
Lisa Link ensures that everything comes off without a hitch. She handles the details . . . coordinating investor meetings, prospect visits, accounting, and keeping the office running smoothly. Lisa joined the Partnership in 2010, after 13 years at the Roanoke Regional Chamber as vice president of membership and member services.
Contact Lisa: 540-343-1550 ext. 101 | lisa@roanoke.org
---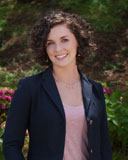 Julia Boas – Director of Marketing
Julia Boas was the events director for the Roanoke Outside Foundation, the Roanoke Regional Partnership's outdoor brand development branch, for seven years as the driving force behind events such as the Blue Ridge Marathon, Radical Reels Film Festival Go Cross Cyclocross Race, and the Roanoke GO Outside Festival. During that time she developed her skills with WordPress web design and content management, social media and digital advertising, Adobe suite design work, public relations, and more. Boas is now putting her skills to work for the Roanoke Regional Partnership as the Director of Marketing overseeing all brands and communication lines, including Get2KnowNoke, Roanoke Regional Partnership, and Roanoke Outside. 
Contact Julia: 540-343-1550 ext. 110 | julia@roanoke.org
---