The Roanoke Region offers a wide variety of resources and tools to help get your business up to speed. The region is home to businesses both large and small, including a blossoming entrepreneurial community.
Business Resources
Advisory services to help improve the effectiveness of business strategy, process, or operations by assessing needs and reviewing functions, plans and directions.
Grandin CoLab is a co-working space, event venue, and resource hub for innovation in the Roanoke and New River valleys with two locations (Grandin Village and Downtown Roanoke). 
RAMP, Regional Acceleration and Mentoring Program, was created to help high-potential startup companies expand and create new jobs within the Roanoke-Blacksburg region. This highly focused program represents a groundbreaking public/private partnership between the City of Roanoke, Virginia Western Community College, and the Roanoke-Blacksburg Technology Council. Entrepreneurs seeking to scale up their companies are invited to apply for the program, which will be houses in the Historic Gill Memorial Hospital Building located at 709 South Jefferson Street, located along the recently announced downtown Health Sciences and Technology Innovation District. For more information on RAMP, please call 540-443-9232.
The HIVE is a business incubation center and co-working space located in Vinton.
Business Counseling
Manufacturing Consulting
GenEdge is designed to help Virginia industries innovate, compete and grow their bottom line. The program includes experienced Lean Six Sigma Black Belt advisors assist in developing your competitive edge with the latest integrated tools and methods for optimizing operations.
Certifications
Virginia Small, Women- and Minority-Owned Certification (SWaM) program is administered by the Virginia Department of Small Business and Supplier Diversity and helps small, women- and minority-owned businesses with doing business with state government entities.
Entrepreneurship Plus Program from Virginia Western teaches students and prospective entrepreneurs how to launch a business in one semester. While enrolled, you will develop ideas into a real company, learn how to fund and finance your company, develop a logo, business cards, website, brochures, press releases, marketing objectives, and more.
 Business Training and Development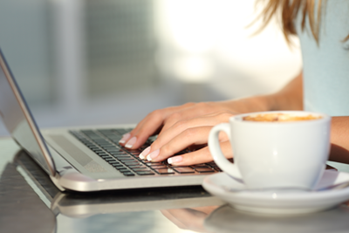 Grants, Financing & Incentives
Virginia's Enterprise Zone program incentivizes investments within specifically targeted areas.
Total Action for Progress Business Seed Capital, Inc. provides micro-financing for start-up or existing businesses. The program provides flexible commercial loan packages, including short or long-term loans to qualifying customers in the greater Roanoke Region, cities of Roanoke, Salem, Lexington and the counties of Alleghany, Botetourt, Pulaski, and the towns of Vinton and Clifton Forge.
Economic Development Authority of the City of Roanoke created the first-of-its-kind Entrepreneurial District within the city to stimulate and support entrepreneurship by offering incentives in the areas of training, research projects, loans, and reducing the cost of services.
Virginia Active Angel Network invests in seed and start-up and early-stage companies in the following sectors: biotechnology, consumer products, and services, electronics/instrumentation, industrial/energy, media and entertainment, medical devices and equipment and telecommunications.
CIT GAP Funds makes seed-stage equity investments in Virginia-based technology and life science companies with a high potential for achieving rapid growth and generating a significant economic return. 
New Dominion Angels is an investor group formed to capitalize early-stage, Virginia-based companies. Their purpose is to positively impact the communities and the economy of Virginia by helping to bring new products and services to market; to support Virginia start-up businesses; to learn from stakeholders and each other, and to enjoy the process; to earn fair, risk-adjusted investment returns.