The Roanoke Region offers a wide variety of resources and tools to help get your business up to speed. The region is home to companies, both large and small, including a blossoming entrepreneurial community.
Business Resources
Advisory services to help improve the effectiveness of business strategy, process, or operations by assessing needs and reviewing functions, plans, and directions.
Grandin CoLab is a co-working space, event venue, and resource hub for innovation in the Roanoke and New River valleys with two locations (Grandin Village and Downtown Roanoke). 
RAMP, Regional Acceleration, and Mentoring Program was created to help high-potential startup companies expand and create new jobs within the Roanoke-Blacksburg region. This highly focused program represents a groundbreaking public/private partnership between the City of Roanoke, Virginia Western Community College, and the Roanoke-Blacksburg Technology Council. Entrepreneurs seeking to scale up their companies are invited to apply for the program, which will be housed in the historic Gill Memorial Hospital Building located at 709 South Jefferson Street, located along the recently announced downtown Health Sciences and Technology Innovation District. For more information on RAMP, please call 540-443-9232.
VERGE is a collaborative strategic alliance established to grow the region's innovation economy, technology, and life science sectors, and the supporting professional communities. They provide mentoring programs that offer startups companies facilities, connections, training, ancillary business expansion support, and growth-focused resourcing. They also work to secure grant funding for regional innovators, entrepreneurs, and infrastructure investment.
The HIVE is a business incubation center and co-working space located in Vinton.
Carilion Innovation is a catalytic agent and resource for our innovators. Carilion physicians, nurses, and staff make unique discoveries through their research, and continuous improvements to the care they provide our communities. Some of these discoveries are innovations with commercial potential. First and foremost, they can benefit patients in our community. When inventions are brought to market by an Industry partner or spun out as a startup, patients across the country and globe may benefit from our employees' curiosity and commitment to innovation.
Valleys Innovation Council (VIC) works to help our region realize its full potential with respect to growing, attracting, and retaining high-wage STEM jobs. By focusing on the region's innovation economy, VIC's work aspires to grow high-wage jobs to benefit current residents of the region, as well as to retain more of the talent being educated in our colleges and universities. 
Roanoke Blacksburg Technology Council (RBTC) is a member-driven association working to promote the growth of the Roanoke-Blacksburg technology community. We are the essential business resource for technology entrepreneurs and companies seeking to achieve greater success. Our membership ranges from emerging technology firms to the largest employers in the region. The RBTC is building a community that is a catalyst for innovation, inspiration, success, and leadership within the Roanoke-Blacksburg region.
Virginia Workforce Innovation and Entrepreneurship Center is a free, virtual business incubator offered through Hampton University. The mission of VWIEC is to expand the capability and capacity of Virginia's current and aspiring entrepreneurs to aid with economic recovery in the wake of the Covid-19 pandemic. It is funded by the U.S. Department of Education and includes mentorship, education, networking, pitch competitions and assistance with financing strategies.
Business Counseling
Manufacturing Consulting
Certifications
 Business Training and Development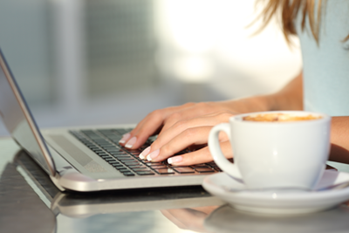 Grants, Financing & Incentives