What are the secrets to attracting, training, and keeping employees? Talent attraction and workforce development are hot topics in the economic development world, and that opening question can cause many sleepless nights. However, the Roanoke Region's collaborative approach is setting us apart from competitors nationwide. This community seems to have a secret sauce that's led to success in the local labor force. Before an audience of nationally recognized site consultants, the Roanoke Regional Partnership (RRP) hosted a workforce discussion with employers, regional partners, and educational institutions to learn more about how they're addressing training and recruiting challenges.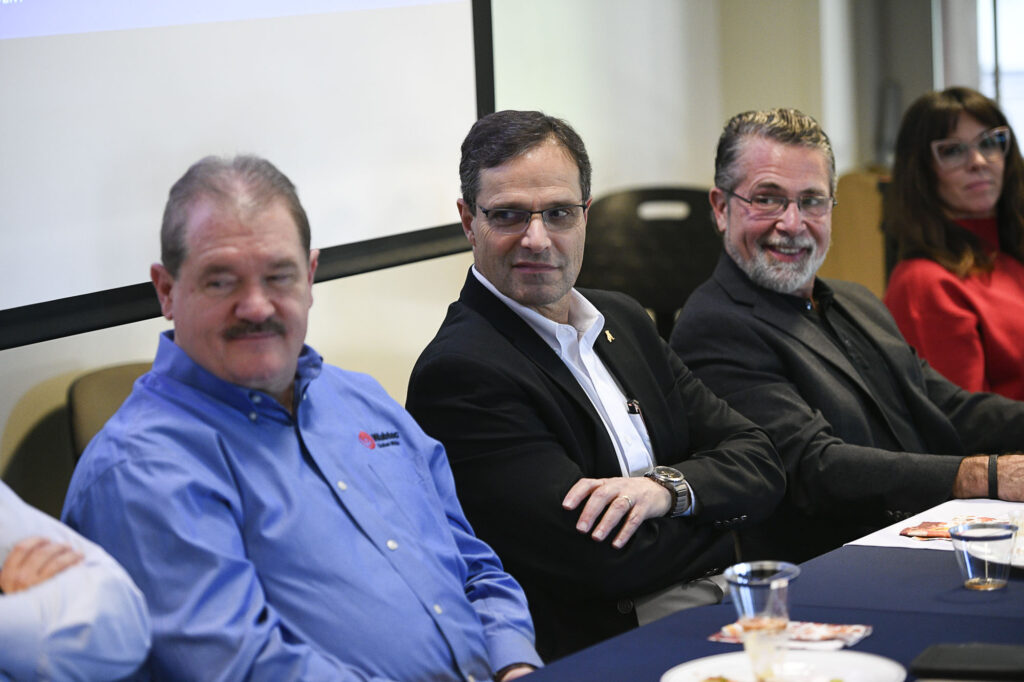 From the discussion, the site consultants recognized these key differentiators that have led to success:
Education partners are flexible and agile
Regional businesses are finding success developing talent from within
All regional partners are committed to assisting businesses address talent needs
Regional advantages help with talent attraction and business success
Agile Educational Partners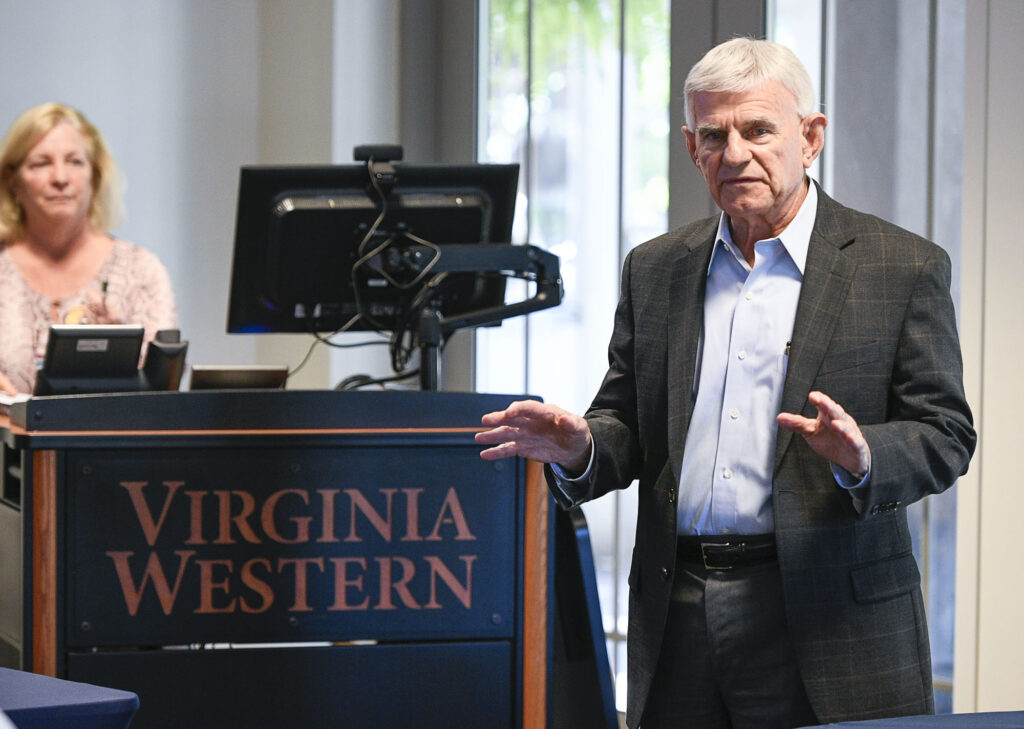 One of the differentiating factors in the Roanoke Region is its proximity to many higher ed institutions as well as those institutions' ability to create custom training programs for area businesses. A great case study can be found in Mack Trucks in Roanoke County. Mack found they were able to attract young workers to the plant because of its brand value, but their labor force didn't have all the required skills to ramp up production. Mack reached out to Virginia Western Community College (VWCC) who came into the plant, understood the problems, and listened to Mack leadership. VWCC then created 10 custom training modules that they implemented on site at the factory (not at the college). We think it's worth noting not only their ability to create this curriculum so quickly, but that they provided it at the factory. VWCC's willingness to meet employees where they are (literally) to provide on-the-job skills training is rare and a huge differentiator in the higher education realm.
Virginia Western, as well as other area colleges and universities, work with local businesses to determine their needs and create courses and curriculum that correspond. And because of its business model, VWCC can deliver this very quickly. This work is crucial to workforce training and employer success.
Employers Develop from Within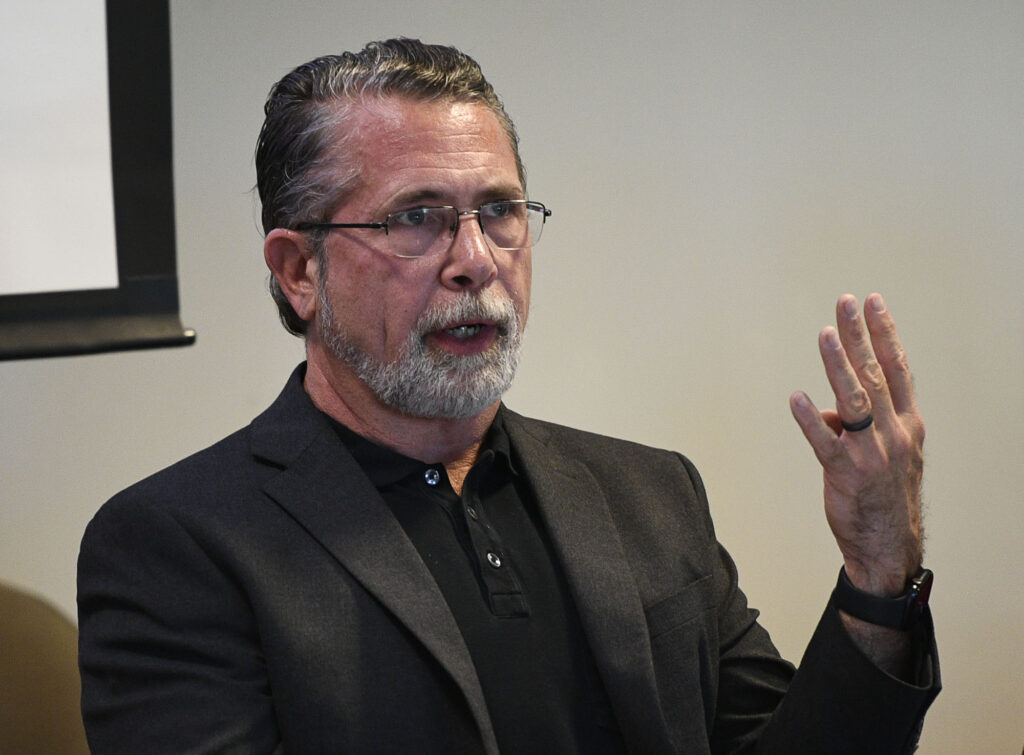 Many employers feel the need to hire the perfect candidate who checks all the boxes, but many businesses in the Roanoke Region have found a better way to hire: find the right people first; then, teach them the skills.
Steel Dynamics, a steel producer in the City of Roanoke, had been trying unsuccessfully for 10 years to find electrical staff for its facility. Most of the applicants were under skilled for the job. Instead of hoping to find the perfect person for the job, they decided to build their own. Instead of focusing on only the skills, they looked for people based on their interest in the job, ability to learn, and culture fit. Once they had committed people, they trained them in partnership with VWCC and other workforce partners. They now have six people in this VWCC training program who work 20 hours a week at school and 20 hours at the mill (these are paid positions). At the end of the program, they'll have the skills to perform manual manufacturing jobs all the way up to the latest in automated technology, allowing Steel Dynamics to stay lean and profitable.
This new model for hiring is not only making their processes more efficient, but Steel Dynamics is saving money by working with VWCC. Often there are services and/or funding left on the table because people are unaware of what's available. Steel Dynamics has taken advantage of regional opportunities and has taken a people-first approach—now, they're reaping the benefits.
Partners are Committed to Helping Businesses Succeed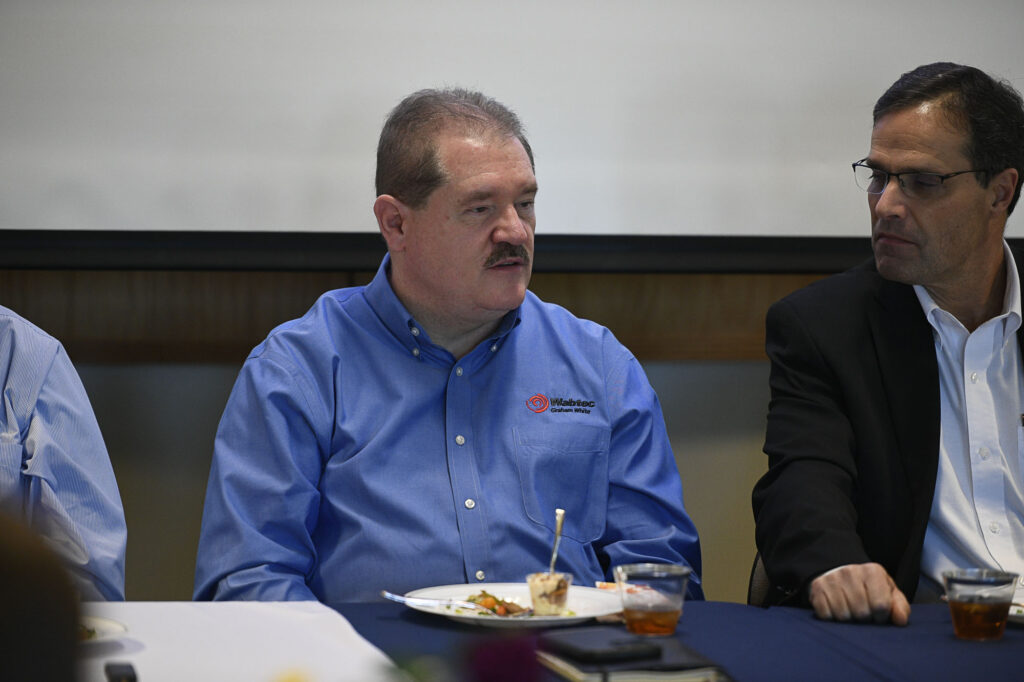 Throughout the discussion, a resounding sentiment was the importance of regional partners for success. In addition to building from within and working with higher ed institutions, partners throughout the region help to ensure success in a variety of ways.
Wabtec Graham White, who recently expanded in Salem, is an excellent example. They needed to fill new jobs and to transition from traditional manufacturing to a highly automated system, so they sought help from the Roanoke Regional Partnership to get started. Get2KnowNoke, the Partnership's talent attraction brand, conducted a marketing audit and provided strategies for better recruitment marketing. The Partnership created a custom packet filled with every service, grant, incentive, and program that the region collectively could provide. Wabtec could then pick and choose the services that met their needs. The City of Salem worked alongside Wabtec to help through any permitting or incentive questions. They also got in touch with the Greater Roanoke Workforce Development Board who were able to connect Wabtec to a service that pays employees to teach new hires.
By providing information and connections, businesses here can find the resources available to recruit and train their workforce, take advantage of programs that can save time and money, and tap into knowledge bases for more efficient processes. The economic development partners in the Roanoke Region are committed to helping businesses flourish; instead of working in silos, they meet regularly to exchange information and build strong relationships. By filling these service and information gaps, developers have created a healthy and vibrant business environment.
Regional Advantages Help with Talent Attraction and Business Success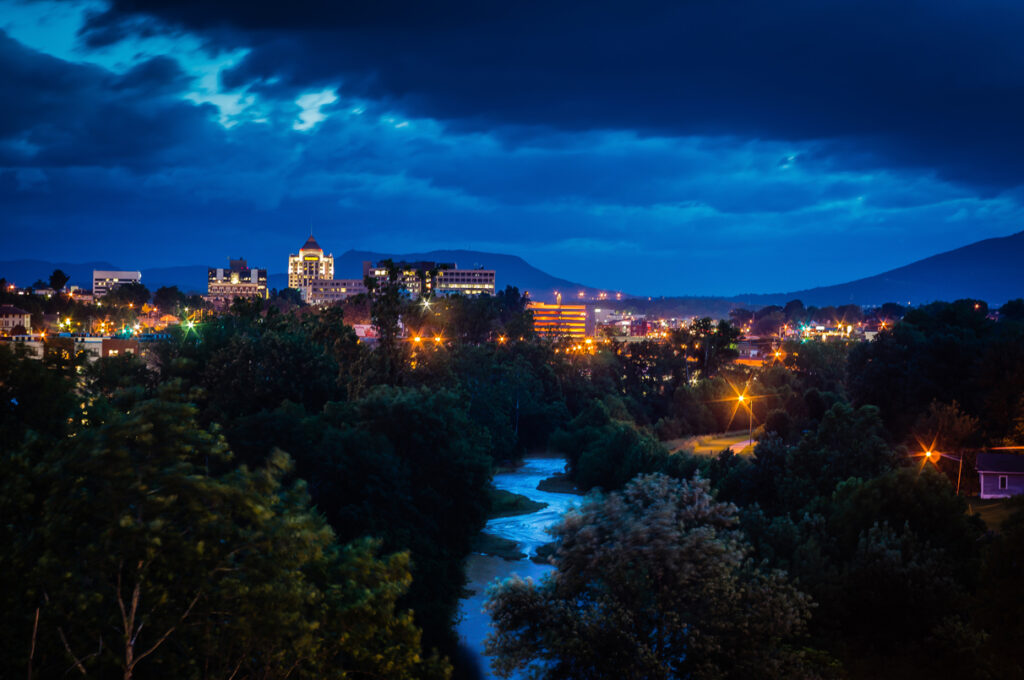 Employment opportunities are all well and good, but if you want people to stay in your region, you need more. When asked what makes the Roanoke Region attractive, the panelists came up with a comprehensive list of regional advantages:
Density of colleges and universities.

Educated, top-tier talent at your fingertips as well as opportunities to provide continuing education

Public education systems dedicated to solving workforce challenges.
Ability to be competitive on US soil (instead of south of the border) – largely attributed to the ability to educate and train your workforce to keep employers lean and profitable.

Our region's workforce has diverse skill sets (instead of singular or volume-focused)

Integrated and collaborative regionally (localities, workforce board, higher education, K-12, employers and the RRP).
Access to free higher education for all regional high school seniors through CCAP (Community College Access Program). This can be used for both for-credit training, and employer-led training. Many of which can go on to a transfer program to VT, Radford, Roanoke College or UVA depending on their major.
Despite national inflation and rising wages, the Roanoke Region has stayed relatively stable. The region has other benefits beyond wages that add to our competitiveness, and cost of living helps employers stay competitive.
The region's livability and outdoor opportunities. The mountains, music, culture, and dining make the Roanoke Region an easy place to market as an employer.
Favorable climate—from hot summers to chilly winters, warm springs and cool falls, the Roanoke Region experiences all four seasons of the year. 
Talent attraction and workforce development is not a problem to be fixed. The way we work is constantly changing, and thus, the challenges we face will continue to change as well. It's an ongoing process of predicting and addressing challenges, and it requires regional leaders to listen, learn, and pivot. Through strong partnerships, a commitment to success, innovative thinking, and great quality of place, our region has a strong framework that has resulted in, and will continue to lead to, positive outcomes.