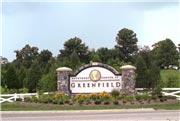 A 480+ acre research and advanced manufacturing business park with sites available from 11 acres to 133 acres in size.  
A 15 acre graded pad site is being prepared in the park to accommodate 150,000 square feet.  
The park is also home to a shell building that 100,000 square feet, expandable to 200,000 square feet, with 30′ clear ceiling heights.
A 440+ acre business park zoned for light manufacturing and office sites with sites available from 8 acres to 54 acres in size.
One graded site — Tract A — is available with a pad sized to accommodate 365,000 square feet.
The Roanoke Centre for Industry and Technology is located three miles from Interstate 581 with convenient access to US 460 via Blue Hills Drive.
480+ acre business park zoned for light and general manufacturing, research development, and office sites.
Sites are available between 5 acres and 57 acres.
A 27 acre site is available with an 11 acre graded pad.
The Roanoke County Center for Research and Technology is located less than a mile from Interstate 81 and US 460.