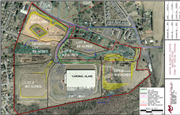 97 acre planned industrial development.
18.5-acre pad site available in the park.
Located less than 5 miles from Interstate 581.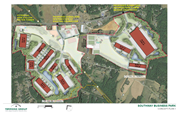 Summit View Business Park is a quality site development offering sites ranging from <20 acres to >150 acres.  
Two pad-ready sites being developed – 25 acres and 5 acres.
Sites can accommodate buildings >1,000,000 sq. ft.
Park amenities planned for the site include amphitheater, recreational uses, event center, and farmer's market. 
Natural gas in-service planned by December 2019.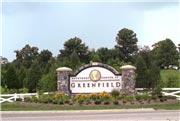 A 480+ acre research and advanced manufacturing business park with sites available from 11 acres to 133 acres in size.  
A 15 acre graded pad site is being prepared in the park to accommodate 150,000 square feet.  
480+ acre business park zoned for light and general manufacturing, research development, and office sites.
Sites are available between 5 acres and 57 acres.
A 27 acre site is available with an 11 acre graded pad.
The Roanoke County Center for Research and Technology is located less than a mile from Interstate 81 and US 460.