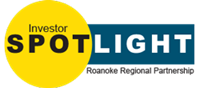 Goodwill Industries of the Valleys serves 35 counties and 14 cities throughout Central, Southwest, and Southside Virginia. Its vision is the eliminate poverty through its mission of empowering individuals, strengthening families, and inspiring communities. Through the sale of donated goods in our stores, Goodwill provides training and employment services to people who face challenges, disadvantages, or barriers to employment.
How is the Roanoke Region important to your business?
Roanoke is home to our organization's headquarters and one of our major hubs. The Roanoke Region includes eight of our stores and donation centers as well as your Youth Headquarters and Jobs Campus. Each location has team members from right here in the Roanoke Valley. In addition to our stores, we provide a variety of our mission-focused services, such as our GoodCare and GoodStart programs, to the area.
Why has your company invested in the Roanoke Regional Partnership?
The work the Roanoke Regional Partnership does recruiting businesses as well as helping current businesses, like us, continue to grow and prosper is important to Goodwill. Our focus, what we do every day, is to help individuals achieve their fullest potential, through job skills and other types of training. We want to be ready to provide a ready job force for those industries the Roanoke Regional Partnership works to bring to the Valley. Also, the majority of our funds come from the sale of the generous donations we receive from all those in our communities. The more prosperous our communities can be, the more we can really help those individuals in need of services.
Company information: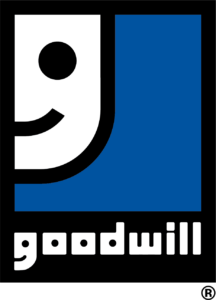 Corporate Leadership: Richmond Vincent, President & CEO | Mindy Boyd, Chief Operations Officer | Mary Ann Gilmer, Chief Strategy & People Officer | Jackson Green, Chief Financial & Compliance Officer | Brenda Moore, Chief Technology Officer
540-581-0620
Click here for our full list of investors by industry.
Interested in becoming an investor? Click here to learn more.