Residents of the Roanoke Region know that it's an ideal place to set up shop and put down roots, and now, word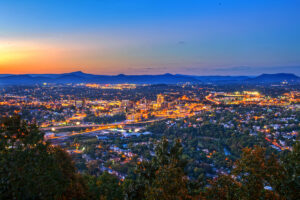 is spreading. Several recent studies confirm that the Roanoke Region is well suited to attract business and a talented workforce, and the Partnership's Talent Attraction arm, Get2KnowNoke, is ensuring the region is poised to welcome and develop its workforce.
A leading labor market analysis company, EMSI/Burning Glass recently updated a study on talent attraction which scores each city and county in the nation based on five factors:
migration
job growth
education
competitiveness
job openings
Four localities in the Roanoke metro area are ranked in the top 25 percent nationally based on talent attraction. Simply put, we are doing much better developing our talent pool when compared to other localities and regions. A 2021 study by the Pew Research Center found that the preference for suburbs is increasing, which is also reflected by positive in-migration data for the Roanoke Region. Real estate data from Zillow shows that quality-of-life and cost-of-living factors are becoming more important as people look towards mid-size regions and re-evaluating their lives in a post-COVID-19 era.  In fact, we can attribute recent population growth in the region to people moving to the suburban areas in the region. With birth rates slowing nationally, compounded by an aging and retiring population, it is more important than ever to continue making the region attractive to talent.
How Are We Supporting This Influx of Talent?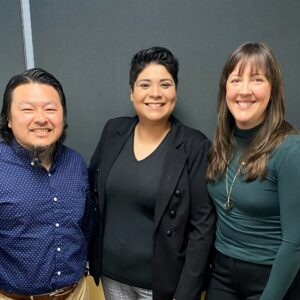 That's where Get2KnowNoke comes in. We are increasing our workforce development and talent-attraction efforts with a new talent-ambassador program, professional development and networking opportunities, and a brand revamp for better outreach to current employers and professionals. We have recently established a group of talent ambassadors to tell their stories of coming to and working in the region. These residents can relate to new and existing professionals and can connect them with the necessary people and resources to be successful.
In addition, Get2KnowNoke has created the Roanoke Regional Professionals Network, the first professionals' network in the region for all career levels. The network aims to provide quarterly social engagements for professionals as well as professional development and learning opportunities. One of those is the annual Experience Conference. It is slated to take place in June and will focus on aspects of leadership and tenacity within our small-business community.
Get2KnowNoke is also concentrating its efforts on a re-branding campaign to attract talent to the region's growing workforce. This includes enhancements on the website like a regional job board to help college-enrolled students as well as talent external to our market (boomerangs, remote workers, etc.) find careers within the region's job market. The site will also house a widely anticipated Employer Toolkit to help regional employers attract the best talent for business. The Partnership is focused on ensuring our employers and talent feel they have all the resources possible to be successful and supported in the Roanoke Region.
Our region is clearly attractive for prospective businesses and professionals, and we're poised to welcome and support them as they call the Roanoke Region home. To stay up to date about Get2KnowNoke's efforts, click here to sign up for the monthly newsletter. To learn more about the Roanoke Region itself, click here.