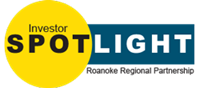 B2C Enterprises + B2C Digital is a full service marketing and advertising firm specializing in media planning and placement, web services, branding, and advertising creation.
How is the Roanoke Region important to your business?
Many of our clients are based here. Building a strong community make it better for our clients and create an environment where more growth can occur.
Why has your company invested in the Roanoke Regional Partnership?
We want to support those organizations focused on protecting our region and driving development.

Company information
See our full list of investors by industry.