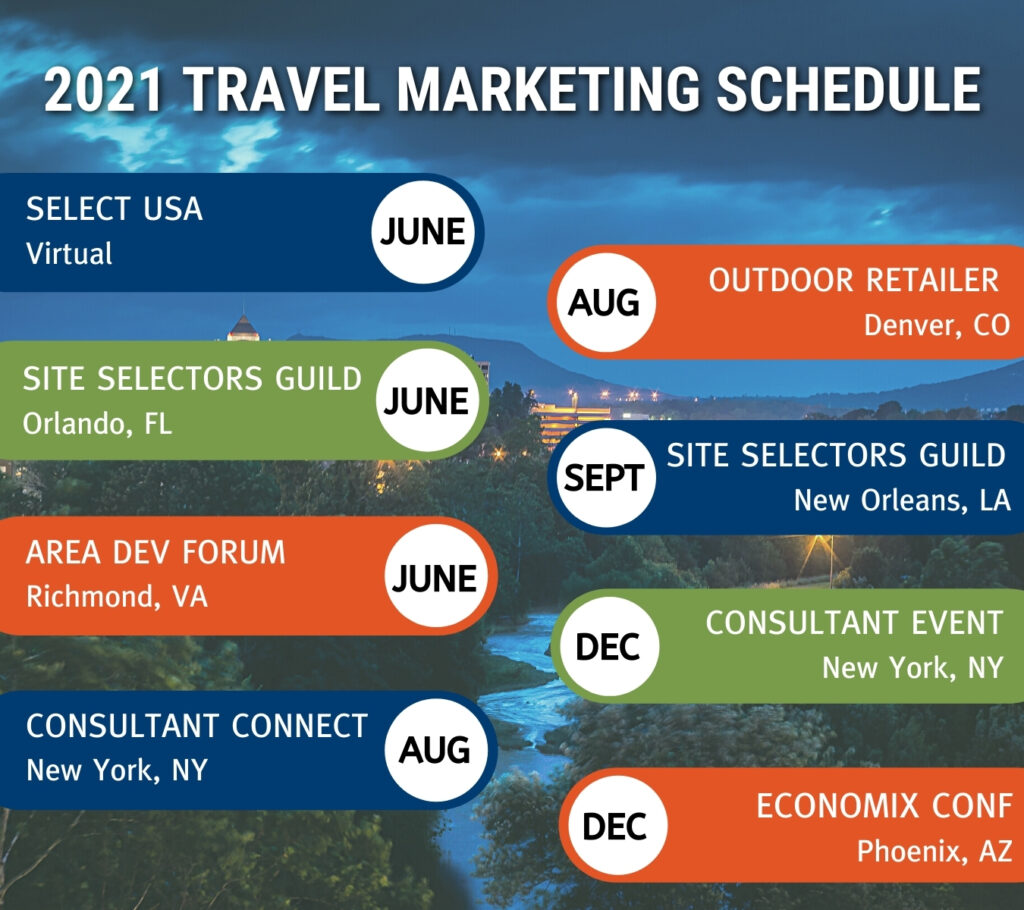 With the resumption of business travel as COVID-19 conditions abate, the Roanoke Regional Partnership is on the road again meeting in person with consultants and site selectors. Partnership staff had a busy June participating in Select USA, a virtual conference focused on foreign direct investment opportunities, and traveling to the Site Selectors Guild annual meeting in Florida and the Area Development Consultant Forum in Richmond. In 2021, the Partnership will attend eight key marketing conferences and networking events, making valuable connections with global businesses and gatekeepers.
The Partnership's focus on livability, talent, and site readiness resonated with consultants and industry alike. Site developments were promoted alongside messaging on growth in key sectors like technology, innovation and life sciences, transportation equipment manufacturing, and food and beverage manufacturing.
See the graphic above for the remaining 2021 marketing schedule featuring consultant events and ongoing industry outreach.
Questions? Email Ann Blair Miller, Director of Business Investment