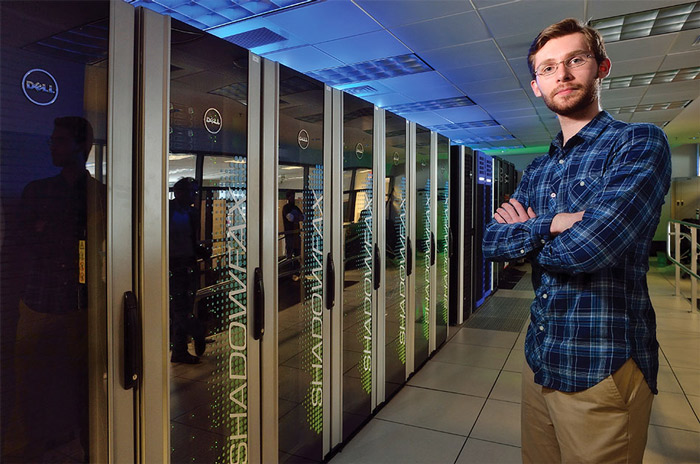 The Roanoke Region is home to a rich and extensive technology and innovation community. There are extensive information technology operations operating in support of the region's large business and headquarters operations and there are several technology companies operating in the region.
Roanoke is a center for innovation. In the last five years, growth in per capita patents filed has exceeded growth at the national level by more than 3.5 times the national average. Patents are being filed by startups, established advanced manufacturers (like GE, Optical Cable Corporation, Novozymes Biologicals, and Elbit Systems), and as a result of research at the Fralin Biomedical Research Institute at VTC. 
The region is served by a robust fiber network linking major commercial and institutional centers with regional and national providers.
Cox Communications maintains near-universal coverage for both residential and commercial customers throughout Roanoke. All customers in Roanoke can access speeds up to 1 Gbps, and Cox is investing millions in the next three years to further transform its network into a 10-Gig capable, fiber-based network that can serve the next generation of internet users. Cox Business supports a range of clients – from small retail stores to healthcare providers to Fortune 500 companies – with high-speed internet, VOIP, cloud-based and security services. Cox Business can offer businesses local support and tools to promote resilience, improve customer service, and accelerate and manage growth.
In addition to private carriers, the Roanoke Valley Broadband Authority operates a 100-mile regional network with fiber-based, business-class service in the Roanoke Valley. The bandwidth offered through the Authority's services is exclusive to the end user and is ideal for institutions and businesses that must move large volumes of data reliably.  The RVBA offers speeds including 10Gbps with larger capacity being planned. Network transport services are available up to 100Gbps.  The authority also allows customers to lease dark fiber. The RVBA is able to provide customers with the highest level of customer service to meet their specific requirements and a proven commitment to long-term customer satisfaction.
IT and Computer Science: Annual Mean Wage
| Occupation | Roanoke MSA | United States |
| --- | --- | --- |
| Computer Systems Analysts | $83,440 | $102,210 |
| Software Developers | $97,270 | $120,990 |
| Web Developers | $76,790 | $81,320 |
| Database Administrators | $81,500 | $101,090 |
| Network/Computer Systems Administrators | $81,490 | $96,550 |
| Computer User Support Specialists | $51,990 | $57,650 |
Source: US Bureau of Labor Statistics, May 2021
Roanoke Region Strategic Advantages
There are more than 4,000 information technology professionals working within an hour of Roanoke. 
The region is served by multiple providers of fiber telecommunications including Verizon, Cox Communications, Roanoke Valley Broadband Authority, Comcast, Lumos, Shentel, AT&T, ZAYO, Level 3, Mid-Atlantic Broadband, Citizens, Crown Castle, Allied Fiber and others.
Wireless data and voice services are available throughout the region. The region has extensive 4G LTE mobile data service coverage and some 5G coverage. Providers include Verizon Wireless, T-Mobile, and AT&T
There are 14 institutions within an hour providing some form of computer science credential including industry certificates. Eight of those institutions provide at least a four-year computer science or information technology related program (American National University, Ferrum College, VMI, Roanoke College, Lynchburg College, Virginia Tech, and Washington & Lee).
The Virginia Tech Department of Computer Science is ranked in the top 30 of computer science programs nationally.  Graduates are produced that are versed in all conceptual aspects of computer science including computer science, secure computing and data-centric computing.  The programs have combined enrollments of more than 300 students.
The greater Roanoke Region is home to several institutions offering world-class business education with more than 4,000 business graduates annually in the region. This includes 1,000 master's level business graduates, 2,600 bachelor's level business graduates, and 600 associate's level business graduates.