LinkedIn's Workforce Insights has recognized Roanoke as a top ten small metro for remote workers with the publication of their "Top 20 Cities to Pursue Faraway Jobs" list. This ranking is based on the percentage of applicants for remote work, and Roanoke landed 11.1% higher than the national average.
So what makes the Roanoke Region an ideal hotspot for remote workers? Key factors have been identified including; infrastructure, culture, and required support system (like co-working spaces) for remote workers to thrive.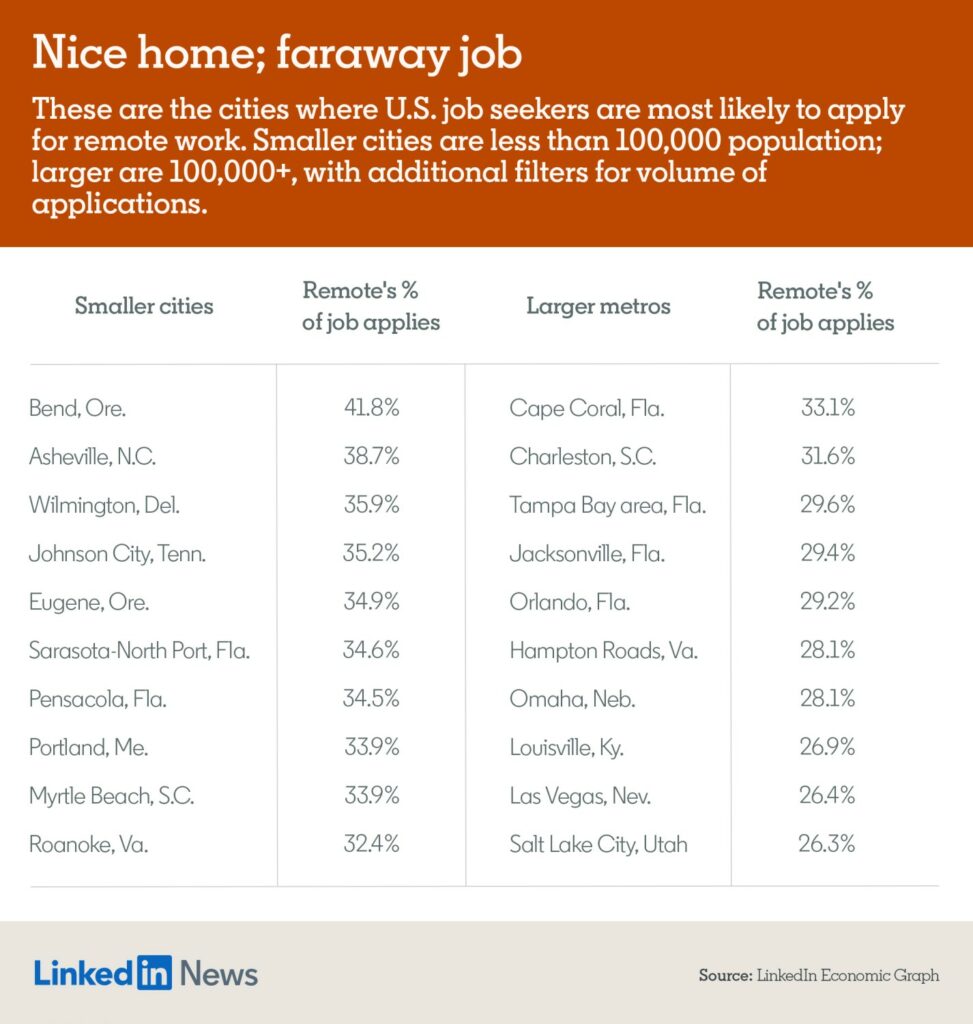 Many of the cities that made the top 20 list also have one big factor in common – livability and high quality-of-life. Roanoke was joined by cultural and outdoor hotspots like Asheville, NC; Bend, OR; and Charleston, SC.
Roanoke's benefits for relocation include our density of outdoor amenities, low cost of living, accessibility to arts and culture, proximity to higher education, and a quality urban core.
The Roanoke Regional Partnership has focused on helping grow the region's population for the last decade by creating a regional narrative of livability in an outdoor metro, deliberate efforts in talent attraction, and ongoing business attraction.
In early 2020, the Roanoke Regional Partnership ran an online marketing campaign to attract remote workers and influence population growth which resulted in nearly eight million impressions with the top demographic between the ages of 25 and 34.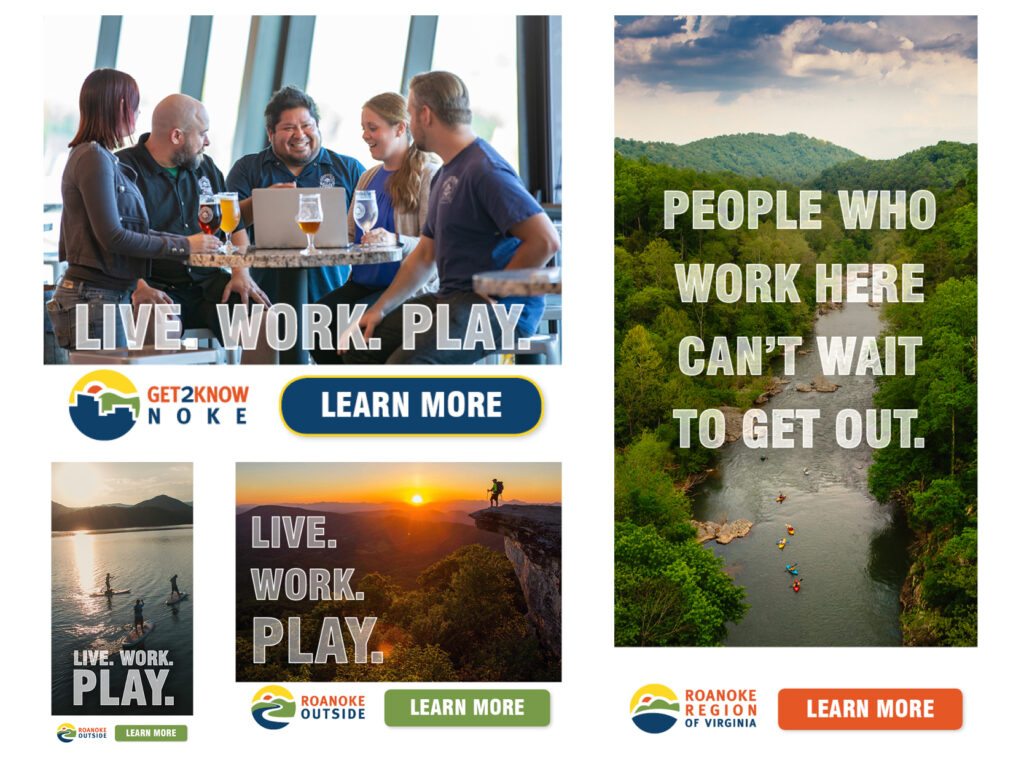 The campaign focused on attracting new talent to the region with the tagline "Live Here, Work Anywhere, Play Everywhere", and led thousands of visitors to search for jobs and sign up for our newsletter on the Get2KnowNoke website.
These efforts were also recently validated when data from Weldon Cooper Center for Public Service showed that population growth from 2019 to 2020 almost quadrupled the average annual rate over the last decade in the Roanoke Region, growing by nearly 1,500 people during that time. 
"It's exciting to see how the holistic approach the region has taken toward economic development over the past 10 years continues to pay off," said John Hull, executive director of the Roanoke Regional Partnership. "Our talent and outdoor asset work are paying dividends in many ways, and the recent population growth shows it's working."
The data is clear…when given the chance for people to work from anywhere, they choose Roanoke.