We crunched the numbers on recently published findings, and they tell a story that we here in the region already know – when it comes to the cost of doing business and the cost of living, the Roanoke Region offers serious advantages. Moody's recently released data on the cost of doing business indicating Roanoke sits 18% lower than the national average.
This index incorporates costs including workforce, energy, taxes, and real estate to arrive at a national comparison. These cost advantages are fueling the region's competitiveness and increasing economic growth projections.
Cost of living adds depth to this story as a complex mix of metrics that showcase the overall affordability of a region in a multi-faceted world. Numbers released by the Council for Community and Economic Research ranked the Roanoke metro area as the 57th lowest-cost metro in the nation with costs lower than 78% of participating metros, and 11% less than the national average.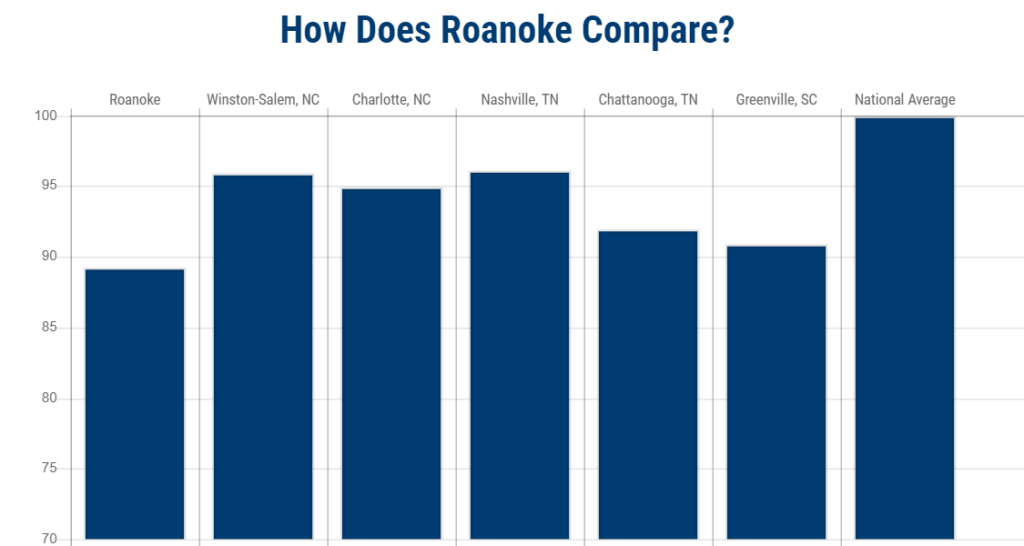 Read more >