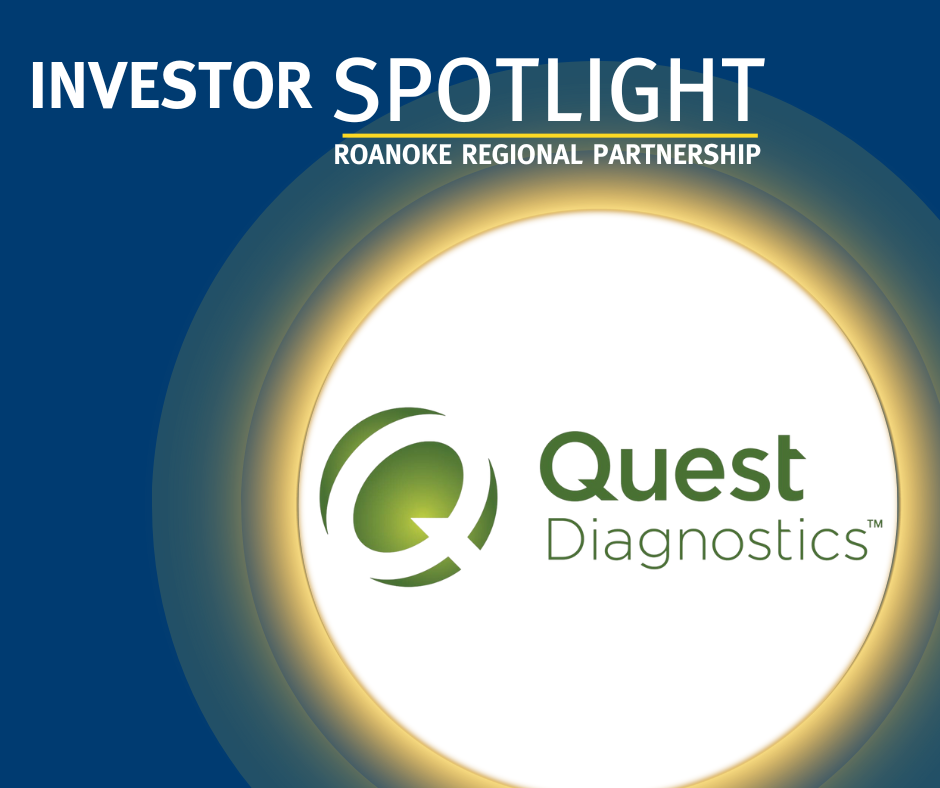 Quest Diagnostics empowers people to take action to improve health outcomes. Derived from the world's largest database of clinical lab results, our diagnostics insights reveal new avenues to identify and treat disease, inspire healthy behaviors, and improve healthcare management. Quest annually serves about 1 in 3 adult Americans and approximately half the physicians and hospitals in the United States, and our 50,000 employees understand that, in the right hands and with the right context, our diagnostic insights can inspire actions that transform lives.
How is the Roanoke Region important to your business?
Quest Diagnostics is heavily invested in the Roanoke market with over 300 people employed in the area.  We have a long-standing partnership with Carilion Clinic to provide their hospital laboratory services and dedicated to their mission of improving the health of the communities they serve.
Why has your company invested in the Roanoke Regional Partnership?
Quest Diagnostics is committed to empowering better health in all the communicates we serve.  We believe in the mission of the Roanoke Regional Partnership and want to assist in any way we can to strengthen the Roanoke community.
Company information:
Corporate Leadership:  Alan Myers – Vice President, General Manager, Southeast Region; Natalie Jackson – Regional Vice-President Commercial, Southeast – North Region; Daniel Gartland – Executive Sales Director
727-644-7061
Click here for our full list of investors by industry.
Interested in becoming an investor? Click here to learn more.